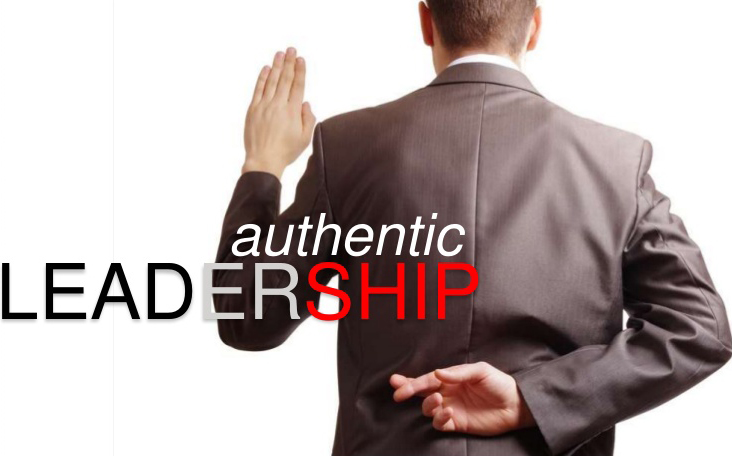 Authentic: of undisputed origin and not a copy; genuine.
Based on facts; accurate or reliable. 
Authentic leadership has been around for a long time, but the term became famous in 2003 when Bill George brought out his book 'Authentic Leadership.' 
Since then it has been used as jargon, widely used in businesses but, perhaps, without any real understanding of what it actually means. However, it is formed from ideas and concepts that have been around for centuries and ultimately it can help leaders to have a sense of self-awareness, identity, honesty, and passion.
Many people find themselves in leadership roles which can sometimes result in the 'playing' the role of leader. This, in turn, can cause them to lose their authenticity and, therefore, integrity which will have the opposite effect of what they intended.
It is important to remain authentic – to embody our true selves – because it is this that creates inspiring leaders. An authentic leader should not adopt the style or traits of other leaders; they should be genuine and have the following traits:
enable you to trust in them all the time
take ownership and responsibility when they make a mistake
question the status quo and defend their people or processes.
In turn, they will transfer humility, credibility, and trust to those around them.
But, to have authentic leadership, you must first have authentic communication because the two come hand in hand.
The key here is a deep self-awareness, to learn from experience and be able to share these lessons. To tell stories of success, accomplishments and the good times as well as failure, setbacks and the bad times. A good example of building an authentic leadership with authentic communication comes from effective public speakers.
So why are the best public speakers the epitome of authentic leadership?
Authentic leaders lead with conviction and speakers will find the most important cause they stand for and consider the broader benefit to others.
They aren't playing a role; they are leaders – they come from a position of authority and speakers appreciate that they have the power to influence and so therefore do.
Authentic leaders are originals, not copies – speakers discuss things they truly believe in, which means they have a unique way to relay their message. It also enables them to move others, encouraging them to change their mindset.
They have integrity and transparency – what they say and do is the same, and as a speaker you must become your message, your words and actions will be the same. People can hold you to account and ensure you are 'true to your word'.
Just take a look through the list of speakers with a company such as Speakers Corner – each one of them is authentic. Their bios demonstrate that they will talk with authority but also from experience – telling of their setbacks and failures but following this up with how they overcame them. This is why they have found themselves telling their story – because they resonate and, therefore, inspire others.
Ultimately, whether you are the manager of a company or an inspiring public speaker, authentic leadership is essential if you want to succeed and a big part of this is ensuring that all communication is authentic. Express natural, powerful stories and messages to others, and they will follow you.