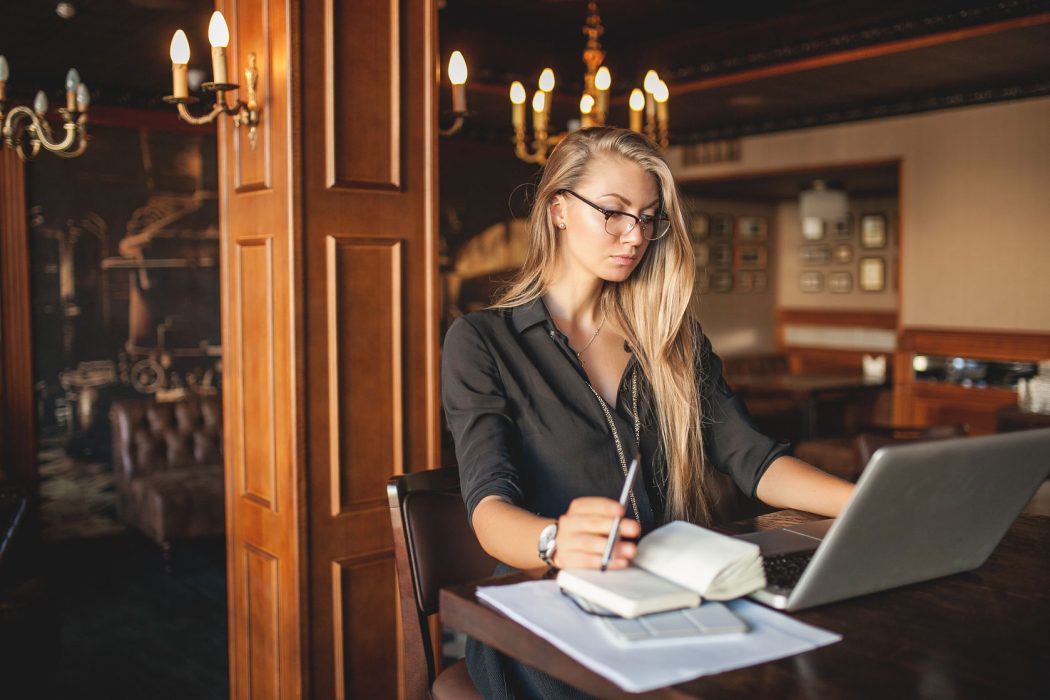 You might already have the restaurant you have always wanted, but there is always a new way to turn over more profit.  Here are ten ways you can make your restaurant more profitable.
1
Update Your Social Media Profile
Maintaining a current social media presence is essential to remaining relevant to the social scene.  If you haven't updated it in a while or you have a difficult time updating it regularly, use an app like Later. With this app, you can schedule posts ahead of time on Instagram so you don't have to log in every time you want to post.  Or, you can designate someone within management to post on your behalf.
2
Go High-Tech
Many restaurants now go online for reservation opportunities.  Sites such as OpenTable allow people to make reservations ahead of time and take a sneak peek at the menu.  This will also allow clientele to perceive that you are a restaurant that is busy enough for you to reserve hours in advance.
3
Offer Specials Deals
A good deal can mean the difference between a group of family or friends choosing one restaurant or another.  One popular way of doing this is to offer a discounted or free item for leaving a Yelp review.  This exchange offers mutual benefits for customers and businesses.  For other deal apps, such as Groupon, there is a lot of debate as to whether this will ultimately prove profitable in the long run for a restaurant.  While it is great for customers, it may make your clientele rely solely on a new Groupon deal before visiting your restaurant, therefore lowering your profits.  Therefore, while you should offer specials, be sure to do research and be wary of what these options will return for you.
4
Examine Your Expenses
You may be spending more than you need.  Take a good look at whether your expenses are matching well with your profits.  If they don't seem to be paying off, you may need to adjust your menu prices. On the other hand, don't reduce quality too much for the sake of price, as this can be more damaging and permanently turn off guests.  Therefore, it's wise to remain respectful to your guests with prices that match what you are paying without reducing quality.
5
Overestimate Your Budget
You may, after scrutinizing your expenses, feel tempted to come up with a strict number to spend your money on.  However, there is a better approach.  Instead of creating an exact number, try to overestimate your budget.  Running a business is not tidy and predictable; you must prepare for unexpected expenses in the event something happens.
6
Go from Good to Great Servers
Excellent wait house staff turns an average restaurant experience to a truly special and intimate one.  For example, if you have an extensive wine list, you must have a sommelier or knowledgeable staff that can help make choosing wine enjoyable.  Also, it is important to treat your wait staff as valuable members of your team.  Create a space for open-floor suggestions and ideas.  They are on the floor for their entire shift, so they will have the first-hand experience that can greatly help elevate your business.
7
Hire for Efficiency
Do you find yourself bogged down in mountains of paperwork and responsibilities?  As a manager, it is the nature of the job, but you can alleviate some of this pressure by hiring someone who can help you.
8
Stay Up to Date on Licenses
Make sure you keep an eye on your licenses and permits for your restaurant and staff.  You can avoid heavy fines or possible closure by looking up local codes and requirements.  Different states, counties, and even cities will have different requirements.  For example, rules and regulations for liquor licenses in Los Angeles vary greatly from those for Riverside liquor licenses, despite the two cities being less than 60 miles apart.
9
Offer Take-Out
This doesn't work for every restaurant, but offering take-out is a great way to make a quick profit.  With apps such as Postmates, people can now order from a variety of restaurants from home that deviate from the usual pizza or Chinese food.
10
Cater to the Customer
Sometimes, the most difficult thing to do is deal with a frustrated customer.  Customer satisfaction is integral to a successful restaurant, whether they are right or wrong.  You will have to, at times, swallow your pride and offer deals such as a round of drinks or a comped meal.  While the reasons for the customer's dissatisfaction may be out of your control, by biting the bullet at the moment, you will save yourself a lot of harm later.