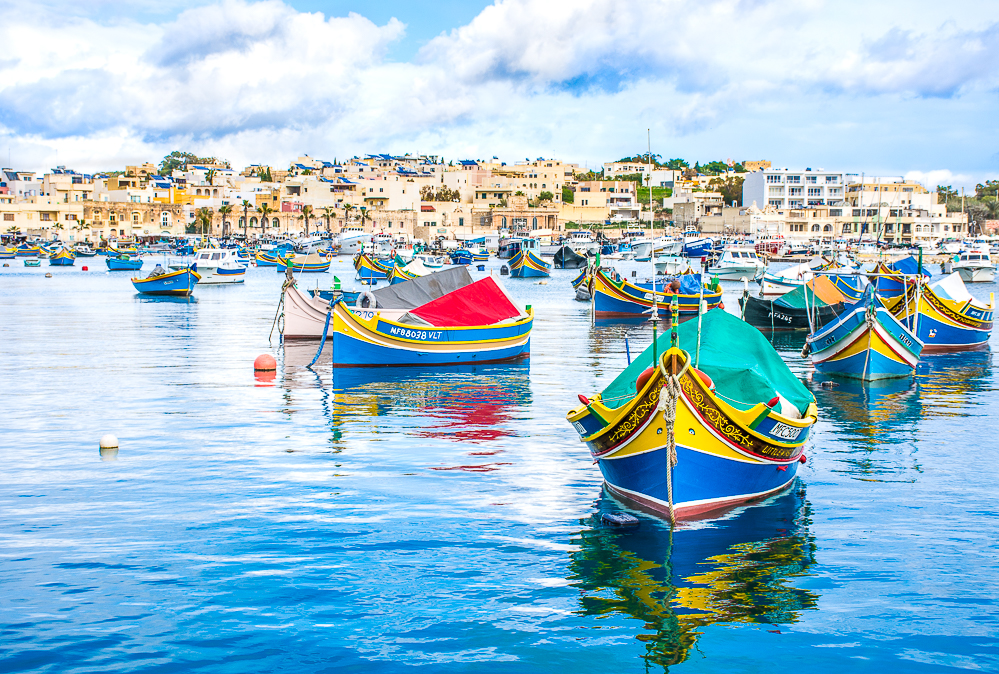 Travel
10 Best Coastal Towns in Europe
By some estimates, Europe's combined coastlines stretch for nearly 25,000 miles. To put that in perspective, that's just about the circumference of the earth. Needless to say, there is an amazing array of towns along the continent's seas and oceans, and they range from warm, crowded and ritzy, to remote, cold and quaint. In addition, many are so close to one another that it's possible to visit some of them in a relatively short time. Below, we've listed 10 of the best coastal towns you need to visit on your trip to Europe.
1

Dubrovnik

[Croatia]
Though Croatia's coastal towns haven't traditionally gotten the foot traffic of other more often-visited countries in Europe, that's beginning to change. Not only is Dubrovnik a UNESCO World Heritage Site, but it's located on the amazingly scenic Adriatic Sea. Don't expect traffic jams even during the tourist season, because its city center is open to pedestrians only. When here, explore its old-world charm, great beaches, and historical sites; it is one of Europe's true coastal gems for sure.
2

Oia

[Greece]
The sporting beautiful coastline on three seas, Greece is chockfull of fishing villages and resort towns that attract travelers from all over the world. Oia is located on the northernmost tip of Santorini, which is one of the country's southernmost islands. The hillside town overlooks the Aegean and is characterized by geometric, whitewashed homes built on precarious terraces. The island also features abundant historical attractions, beaches, and world-class restaurants and hotels. Not surprisingly, visitors consistently rank it as one of the region's most picturesque and memorable attractions.
3

Pittenweem

[Scotland]
Though Scotland's coastal towns don't usually sport clear, warm water and year-round sunbathing weather, they're amazing places that definitely shouldn't be overlooked. Like the aforementioned Greek town of Oia, Pittenweem is known for its unique architecture and white plaster cottages that ring its bay. For lovers of brisk walks on the beach, there's really no better place to get your fill, and according to epicureans, the oysters and seafood in the town's restaurants and pubs are second to none. There's also a popular annual art festival the first week in August, so visit in time for it if you can.
4

Cannes

[French Riviera]
Though some of Europe's coastal towns are relatively obscure, for most travelers who haven't been trapped in a cave for the last decade, the French Riviera needs no introduction. Cannes is one of the Riviera's most swank destinations, but Nice, Monaco, and Saint-Tropez are just a short drive away, and they're among the world's ritziest resorts as well. Known the world over for its annual film festival, Cannes also frequently hosts gatherings of world leaders, well-heeled business moguls, and movie stars looking to distance themselves from commoners traveling on budgets. Don't be too surprised if you catch yourself next to a movie star in Cannes during your France tour.
5

Copenhagen

[Denmark]
Though Copenhagen in winter is an unwise destination choice for those looking to break out the Bermuda shorts and tank tops, it offers guests a wide variety of year-round attractions and activities. Located along the straits between Denmark and Sweden, Copenhagen gives visitors access to an eclectic mix of the old and new worlds. It's particularly popular with lovers of the arts, and Northern European history and architecture as well. You may not think of Copenhagen as a coastal getaway but give it a try — it has more to offer than the usual sun, sand, and sea vibe.
6

Kotor

[Montenegro]
Tiny Montenegro often gets overlooked by all but the most adventurous travelers, and that's a shame because it's home to some amazing coastline. Kotor is located along the Gulf of Kotor and features important historical sites that date back to the 12th century. It's an alluring blend of Mediterranean and Balkan cultures and cuisines, and its fresh local seafood is a perennial favorite. It also has one of the southernmost fjords on the continent and is awash with breathtaking scenery—both natural and human-made.
7

Costa Brava

[Spain]
Costa Brava is a prime destination for those looking to experience some of the best coastlines in Southern Europe. Many Spain tours include excursions to Costa Brava, and it's conveniently located close to France's Mediterranean coast, making side-trips popular. Savvy travelers consider the coast around Costa Brava to be some of the country's most stunning, especially for its idyllic beaches, majestic rock formations, and impressive architecture. The summers are balmy, the winters mild, and there are activity, lodging, and dining options to suit most interests and budgets.
8

Furore

[Italy]
Italy's Amalfi coast is often teeming with tourists, but for those who prefer to distance themselves from the crowds, there are still attractive options. For many harried visitors, Furore is little more than a quick bus stop between more popular towns like Amalfi and Positano, and therein lies much of its charm. Set amidst jagged cliffs that rise above the Tyrrhenian Sea, the small town is especially noted for its secluded beaches, impressive bridges, and traditional charm.
9

Marsaxlokk

[Malta]
The tiny island nation of Malta may have more picturesque coastline as a percentage of land area than any other country in Europe. The views from Marsaxlokk often grace the pages of glossy travel magazines, and its tranquil harbor and fishing village atmosphere harken back to ages past. Most visitors make it a point to check out the Sunday fish market, and afterward enjoy fresh seafood at the abundant cafés and restaurants nearby. Enjoy snorkeling in St. Peter's Pool if the weather allows!
10

Whitstable, Kent

[England]
Located on Kent's north coast, Whitstable is a popular escape haven for Londoners who need a break from their hectic city lives. Like most of England's coastline, Whitstable is rugged and often windswept, making it a good fit for outdoorsy types looking to breathe the fresh sea air. As with most coastal towns, its seafood is top-notch, especially the oysters, which, according to legend, have been prized for thousands of years. In fact, there's an annual oyster festival in July that draws big crowds, so consider booking your lodging early if that's when you plan to go.
Though the aforementioned coastal European towns are both stunning and diverse, they're, but a few of the hundreds spread across the continent. Regardless if you're a high-roller looking to ensconce yourself in the lap of luxury, or a creative introvert traveling on a fixed budget, you'll likely find exactly what you're looking for.