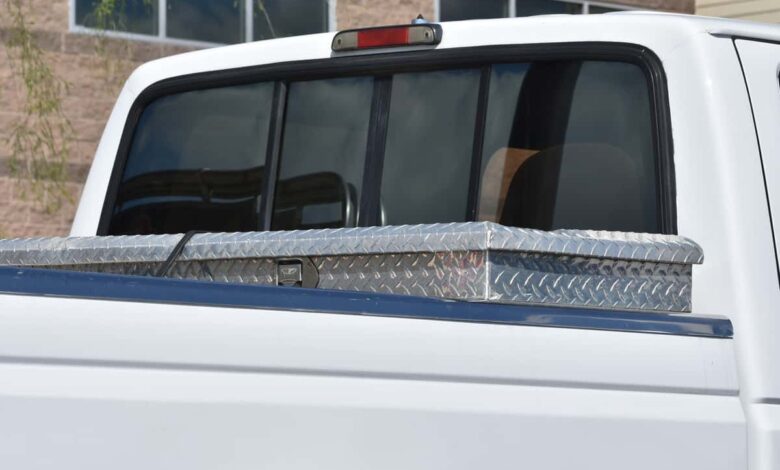 Auto
Top Storage Solutions for Your Truck Bed
The last thing any truck owner wants is to have their precious cargo rolling around loose in the back of their truck. Pickup trucks are invaluable tools for carrying and towing, but if you don't have a system in place for keeping all your tools and treasures organized, you might as well not have a truck at all.
Whether you are a new truck owner or finally fed up with your chaotic bed, here are a few storage solutions to consider today:
1

Toolboxes



The quintessential tool for keeping all your must-have supplies right where and when you need them, a toolbox is the most adaptable storage system for your truck. You can find toolboxes in all shapes and sizes, which can fit into various locations around your truck.
The most common toolbox you are likely to find is called the crossover box, which sits snug against the cabin at the front of the bed. Typically, these toolboxes extend slightly above the bed, making access to their interior much easier for someone standing on the ground. However, you can also invest in toolboxes designed to mount onto the side of the bed as well as chests for sitting in the bed or sliding beneath the chairs in the cabin. Toolboxes come in a variety of materials, as well. The most popular toolboxes are durable and made from metals like aluminum or steel. Still, you can find lighter and more affordable toolboxes in plastics.
2

Cargo Stabilizer Bars and Dividers



If you need a more robust system for organizing all the different types of cargo you haul on a regular basis, you might invest in stabilizer bars and dividers. Both of these products separate the truck bed into different sections, securing cargo into discrete areas while preventing it from sliding around the bed during transit. Stabilizer bars fasten cargo down by wedging the cargo between the sides of the bed, and dividers can hold cargo in place using nets or hard walls. If you need a relatively flexible system that can change with your cargo, you might opt for stabilizer bars and dividers.
3

Tonneau Covers



Tonneau covers, also called truck bed covers, are some of the most attractive ways to store, protect and organize your cargo. These covers spread across the top of the truck bed, keeping out water, dirt, and the pilfering fingers of thieves while allowing you to develop a complex storage system inside.
Like other truck bed storage solutions, Tonneau covers come in a great variety, giving you ultimate control over how you protect your cargo. Soft covers, which come in materials like vinyl, are lightweight and easier to install and uninstall at will; additionally, soft covers typically roll or fold up for easier access to the bed. In contrast, hardcovers, which can be made from aluminum, fiberglass, or composite plastics, offer greater protection and security as well as improved aerodynamics.
On their own, Tonneau covers do not solve your storage woes. However, covers can make it easier to contain your cargo and build semi-permanent storage solutions into your truck bed without worrying about multiple locking mechanisms to keep your belongings safe.
4

Storage Pockets



If the items you frequently keep in your truck are small — and if you have little need of a significantly robust storage solution — you might consider adding storage pockets to your bed. These compartments fit into the side walls of your bed, keeping your gear contained and organized as well as within easy reach. Unlike toolboxes, pockets tend to be open containers where you can quickly stash tools and gear before taking off. This means your equipment is open to the elements, but if you park in an enclosed area, like your personal garage, this should not be a major issue.
5

Overhead Racks



If you are in the habit of hauling large and long cargo, you might be in need of an overhead truck rack. This storage system stands above your bed, where it secures to the top of your cabin. Truck racks like this are useful for maintaining visibility out your rear window and preventing any possible damage to your rear window from large, long items. What's more, truck racks can essentially double the storage capacity of your truck, as you can continue to store items in the bed while larger items are placed overhead in the rack.
You need to optimize the storage capabilities of your truck, and solutions like these can help. Before you bother making another trip with your cargo rattling and rolling around your bed, you should invest in one or more storage system that makes sense for you.