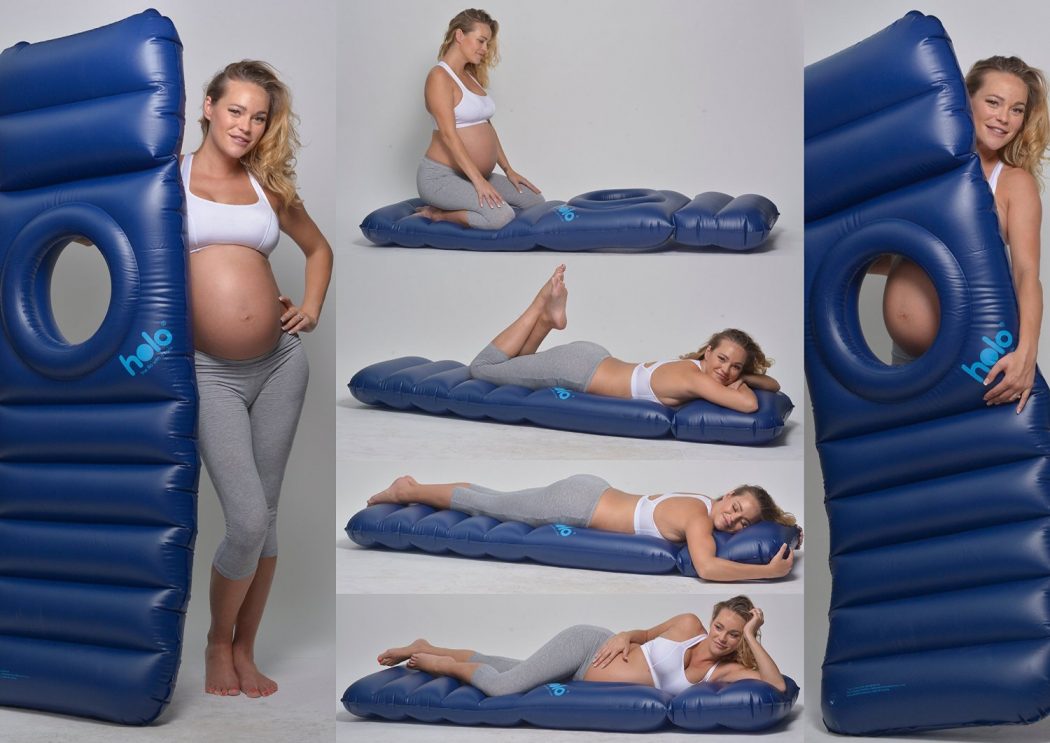 Pregnancy is a very important phase of any woman's life. Every woman has to undergo through many complications at this stage. Nowadays, there is nothing that can be termed as pregnancy suffering. There are so many pregnancy products for moms that are available in the market.
Here are the ten must-have pregnancy products that actually aid the women for relieving any suffering:
10
Holo Maternity Raft
Holo maternity raft is among top USA pregnancy Products. It is very common for expectant moms to feel difficulty while taking naps and sleeping. It is most difficult for them to sleep on their stomach as they think it will harm their babies. Holo maternity raft makes it possible for pregnant moms to sleep comfortable on the mattress and also in the pool in every position.
9
Tend Her
This is another most important mom's pregnancy product. It finds its best use after delivery. Many moms feel inconvenience and swelling in their tender parts after giving birth to the baby, Tend her includes, all vegetarian gel. It absorbs moisture and soothes any post-delivery pain. Tend her is also the best product to keep in underwear. It does not produce any inflammation and soothes genitalia and other parts.
8
Bobby Pregnancy Wedge
It is very common for moms to face troubles and pain during pregnancy. Back and belly suffer the most in this regard. This often interferes with sleeping too. Here a specially designed cushion comes to rescue. Bobby Pregnancy wedge is amongst best maternity products. It makes sure that moms take rest properly without any extra burden on their belly and back. The best part is that cushion is much soft and easily portable. Moms can take it anywhere with them for their ease.
7
Maternity Support Belt
This is another amazing and must have mom's pregnancy product. Especially in the last months of pregnancy when baby has fully grown. It becomes very difficult for women to move around. They know at which position exactly they can maintain it but they don't know how to. Maternity Belt is the best answer. It has two parts, one adjusts under the tummy and other on the upside of tummy. These belts are available in all sizes; they can also be worn under the clothes. Once the belt is worn properly, it makes it very easy to move while marinating the desired position. Yes, maternity belt is the right product to reshape the body.
6
Belly Band and Maternity
Belly band and maternity are very much co-related. From all the Pregnancy products for moms, belly bands have a special need. This is because most of the moms have to suffer from back pain during pregnancy. This even makes it difficult to move within the house too. Wearing the belly band simply makes it easy to move around and perform functions on regular basis. Belly band lt acts as the supporter. It just relieves pain from back and allows carrying out all the chores quiet normally. Moms can order this in optimum sizes.
5
Chinese Baby Gender Predictor
There exists a considerable reason why Chinese baby gender predictor is one from the Top USA Pregnancy products. Mostly, people are much curious about the gender of their to- be- born baby. Ultrasound facility is there but the lunar system's predictions have to do a lot. Chinese baby gender predictor is very much easy to use. It is also a fun and sort of play too. Couples can enjoy a lot while marking dates on a calendar and predicting the gender.
4
Pregnancy Heart Beat Monitor
This is another most shopped moms pregnancy product. Mothers are always much concerned about the health of their babies, Even when he is at the stage of a fetus. There is no need to worry. Usually, moms go to their doctors to know about it. Well, there are certain measures of child health. Monitoring the heartbeat of the fetus is one such thing. It simply lets to see whether it is normal or not. Pregnancy heartbeat monitor is now available in the market. This makes it quite easy for moms to measure the heartbeat of a fetus. At times, it also saves time to see the doctor.
3
Yoga Sports Bra
While the women are pregnant, their own organs expand at a different pace. More growth is observed in breasts, for instance, ladies who do workouts and do yoga for their fitness need a special bra for properly managing. The yoga sports bra is very much supportive; it is usually worn by women while jogging, doing yoga or taking heavy exercise, but its role for pregnant moms in providing the support cannot be denied. It simply keeps breasts in good shape and does not allow extra growth to interfere. That's why this is also one of the must-have pregnancy products.
2
Pregnancy Belly Belts (Maternity Belts)
The list of most wanted pregnancy products for mom also includes the maternity belt. It has multiple benefits. The very first is that it removes the back pain and makes it easy to move around. Another major use of this belt is that it gives proper shape to the body. It has two straps, which go above and under the belly simply make it easy to deal with the internal movements of the baby in a proper manner. Moms can order one of their own choices depending upon the needed size.
1
Pregnancy Pillow (Maternity Body Pillows)
Listed as the top pregnancy products, pregnancy pillows are the most demanded product. They simply allow moms to sleep carelessly. Usually, moms take much care while sleeping during pregnancy. They just worry that every wrong move may create trouble for the fetus. Pregnancy pillows are the best product that allows moms to sleep during pregnancy without any tension. These pillows are a complete cushioning package indeed. They provide support to body from all direction. Pregnancy pillows not only take care from backside but also from under the belly. The product is a friend of pregnant moms as it allows them to make very move flexibly.