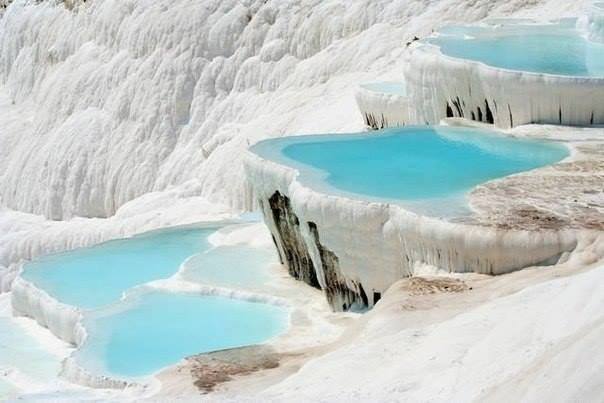 Travel
Top 10 Best Countries to Visit in Europe during The Winter
Winter is one of the best seasons that you can enjoy in different countries in Europe. Some of these European countries offer you sunless days and snow while there are other countries that offer you sunny days throughout the season and they can be found on the Mediterranean Sea. There are several winter activities that you can do in different European countries during the winter season such as skiing, hiking, climbing mountains, ice skating and more and there are also numerous attractions that you can visit to enjoy your time. To get more information about these European countries and different cities that can be found in them, take a look at the following top 10 best countries to visit in Europe during winter to decide the best one for you and your family in the coming winter.
10. Slovakia
Jasná is just a small village that can be found in Slovakia, however it is one of the most famous areas for doing different winter activities especially skiing and mountain activities. Jasná Low Tatras is known as the largest and most popular ski area in Slovakia and it features three cable cars and seven chair lifts. You can also find a terrain park, many tree runs and you can enjoy night skiing.
9. Hungary
Budapest is the capital of Hungary and it features different famous attractions such as the Royal Palace, National Gallery, Matthias Church, Lions' Courtyard, Savoyai Terrace, Margaret Island, Parliament Building, the State Opera House, the House of Terror, the Gellert hill cave in addition to other islands, museums, amusement parks, churches and zoos. In Budapest, you can enjoy riding bikes and skating in a large ice skating ring with your children.
8. Czech Republic
Prague is the capital city of Czech Republic and is also its largest city. It features different places to visit such as Prague Castle which is considered by Guinness World Records as the world's biggest ancient castle, Charles Bridge, Old Town which is full of monuments and historic buildings, Astronomical Clock in Old Town, Infant of Prague, Loreta, Strahov Monastery, Prague Dancing House in addition to castles, museums, towers, zoos and Christmas markets.
7. Italy
Venice is one of the best and most famous winter destinations in Europe and not only in Italy. It allows you to enjoy visiting and seeing several palaces, canals, islands, bridges, churches and museums. You can participate in one of the most famous carnival in the world which is Carnival of Venice that was organized for the first time in 1926. For the activities that can be done in Venice, you can take a gondola or ride a Vaporetto to enjoy an unforgettable time.
6. Slovenia
Bled is one of the most popular and famous destinations in Slovenia. It is renowned for its romantic scenery, fascinating natural beauty, catchy white church on the island that is located in the center of a mountain lake which is emerald green, Bled castle, Iglica Waterfall and Babji Zob Caves. You can do several activities in Bled such as hiking, skiing, ice skating and fishing.
Transylvania is the largest and best region in Romania. It features several historical and cultural places, natural attractions, about 100 fortresses and castles, fortified churches which are nearly 70, old houses, Carpathian mountains, Dracula's Bran castle, mountain forests, national parks, rivers and green hills. You can do several activities such as hiking, climbing and skiing.
Abisko is a tiny town in Sweden and is known for its breathtaking national parks. It gives you the chance to enjoy different winter activities such as skiing, dog sledding, hiking on different trails such as Kungsleden and ice skating. You can enjoy staying at the Icehotel which is known as the first hotel in the world to be made of ice.
Copenhagen is the capital city of Denmark. It allows you to visit many museums for free once a week on Wednesdays, Danish National Gallery, Arken Museum of Modern Art, Louisiana Museum of Modern Art, Copenhagen Zoo which is one of the oldest and best zoos in Europe, Rundetårn which is one of the most famous buildings in Denmark, City Hall, the Royal Library, palaces and amusement parks such as Bakken and Tivoli.
Reykjavik is the capital city of Iceland and the largest city there. It is also a cultural center and it has different places to visit such as parks, lakes, gardens, islands like Viðey and Grótta, forested hills, valleys, old houses, wooden buildings, churches, towers, museums and theatres. What is more important than all of that is the breathtaking beauty of nature that you can enjoy. You can watch whales, ride horses, go hiking, visit zoos and do not forget to pay a visit to one of the geothermal swimming pools that can help you to relax your body, refresh your mind and enjoy unforgettable time in the hot water.
Rovaniemi is one of the best cities that can be found in Finland. It is widely renowned for Santa Claus that attracts most of the tourists. You can visit Santa Claus Village to meet Santa Claus himself and see fascinating ice sculpture during dark times, Santapark which is close to the Santa Claus Village and allows you to enjoy unforgettable time with your children, Administrative and Cultural Center, Arktikum which is one of the most famous museums and science centers in Finland, Pilke Science Center, Lutheran church and Jätkänkynttilä bridge which is an important symbol in Rovaniemi. You can enjoy several snowy activities such as dog sledding and snowmobile safaris.
Which country do you choose for spending a happy winter?
"Happy Winter in Advance"