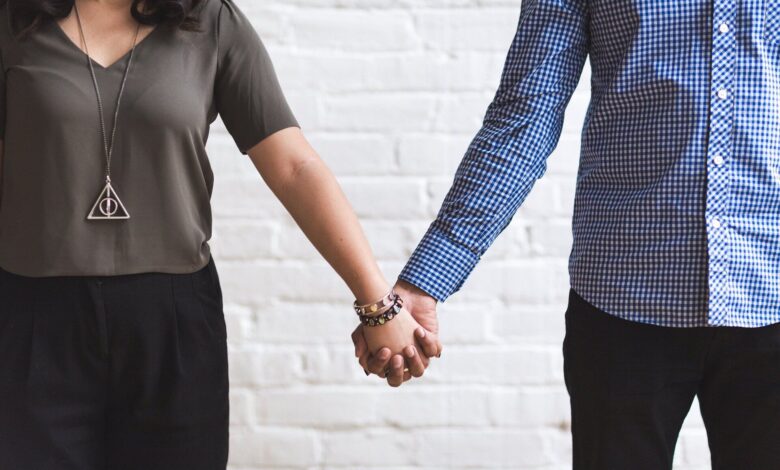 It's not always easy to know what to do when you're starting a new relationship. Should your background check your new boyfriend? There are pros and cons to consider before making a decision. Here's what you need to know.
1

The importance of knowing who your partner is and if you should background check them
It is important to know who your partner is and to consider running an online background check on them, especially if you are looking for something long-term. A background check can reveal their criminal record, financial information, address history, and more. This kind of knowledge can save you from a great deal of heartache down the line. First off, if an individual has had any involvement in criminal activity in the past, you have the option to make an informed decision about your future with them, rather than investing yourself emotionally only to realize that they may not be suitable for a committed relationship.
Additionally, having knowledge of someone's financial information can alert you to any potential money issues that may arise should you choose to pursue a relationship together. Knowing their address history also provides valuable information and insight into their character–you can understand what living situations they have been exposed to and whether they take stability seriously. All these facts give you the power to come to intelligent decisions regarding the relationships you choose to pursue. Knowledge truly is power when it comes to understanding who your partner is and whether or not one should background check them.
2

How to do a background check



If you decide to perform a background check on your new partner, it is important to understand the steps involved. First, you must know their full name, as well as any former names they may have used. Secondly, if available, try and get their social security number or driver's license number. This will make it easier to search through public records and access their information quickly and reliably. Once all of this information is gathered, there are a variety of online sources where you can find detailed reports on an individual's criminal history, address history, financial records, and more.
3

The risks associated with background checks



It is important to be aware that running a background check on someone can come with potential risks. Depending on the type of services you use, the individual may be notified that they were searched. This could be uncomfortable or embarrassing, and it is important to consider this before searching.
Additionally, some services may not provide accurate information due to errors in public record databases, which can lead to false assumptions or even legal issues should you choose to act on inaccurate information.
4

What you should look for



When conducting a background check report on your boyfriend, it is important to investigate several aspects of his personal and professional life. This includes verifying his current address and contact information, as well as researching any criminal records or other legal issues he may have had in the past. If he has been involved in any litigation or bankruptcies, it is important to learn the details of the situation before proceeding further in your relationship. In addition, you should also investigate past employment histories, educational backgrounds, and any financial issues. You should also look for any violations or infractions that would indicate a lack of trustworthiness on the part of your boyfriend. Finally, it is important to remain vigilant when interpreting background reports since mistakes can sometimes be made; if something does not seem right or appears unduly harsh towards him, be sure to discuss the matter with him before making any decisions.
5

Red flags to avoid



When considering a new partner, it is important to keep your eyes open for any red flags that may indicate potential problems. This includes any evidence of violence or aggression in the past, dishonesty, financial instability, and substance abuse. Additionally, you should be aware of any signs of emotional immaturity or instability. These can include an inability to take responsibility for one's actions or solve problems on his own without relying on you for assistance. Finally, if he has a history of breaking promises or commitments in the past, this could be a warning sign that further conversations are necessary before proceeding with the relationship.
Whether or not to background check your new boyfriend is a personal decision that depends on your unique circumstances and preferences. There are both risks and benefits associated with running such a search, so make sure you weigh all of these factors carefully before making a final decision. It's also important to do your research and understand the process involved in conducting a thorough background check on someone.