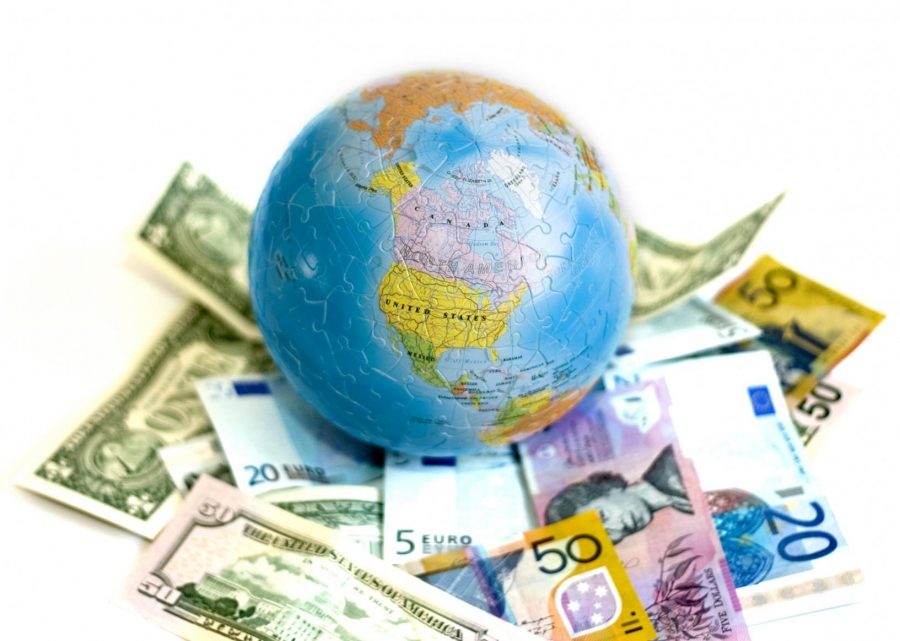 Are you familiar with international money transfer? These allow you to send money much more easily than through a traditional check. In fact, the only thing you need in order to do this type of transaction is the money and a connection online! The process is quite simple, as all you have to do is type in your payment information, select how much you'd like to pay, and then choose where it's being sent and to whom. Once you do that, you're all set.
What's even better is the fact that there are many companies that now offer this service, so you're not without options depending on your preferences. If you're interested in learning more about these, then you can find more information about the top 10 money transfer companies across the globe below.
10
Currency Solutions
Founded in 2003, Currency Solutions is dedicated to excellent customer service and great rates on money transfers around the globe. Due to the fact that they specialize in foreign exchange, they give the most accurate rates possible which helps their clients save quite a bit of money with each of their transfers. With authorization from the HMRC and FCA, this is a company that clients can feel safe using.
9
XpressMoney
Instant money transfers can be done through Xpress Money to more than 150 different countries all around the world. For those who are in a rush, they will appreciate the fact that it only takes seconds or a few minutes for the transaction to be completed. This company also offers competitive pricing and they have been around for over 17 years, so they have developed a trustworthy reputation with customers around the world.
8
Xoom
A service created by PayPal, this allows customers to send money and pay bills without paying high transfer fees. Founded in 2001, the growing list of countries you can send money to is currently around 60. Payments can be done by credit card, debit card, or bank account and can reach the recipient in just minutes.
7
TorFX
TorFX is a currency broker that focuses on saving customers money. They have the best rate guarantee and fee-free transfers that can be sent to hundreds of countries around the world. Unlike other transfer companies, this one allows you to buy currency and make transfers, although most transfers take 1-2 days rather than just a few minutes/hours.
6
Ria
As one of the largest international money transfer companies out there, Ria is an obvious choice if you need to send money to someone in a different country. By signing up on their site you can track your transfers, start a new one, and take care of any other transfer needs you have. This company even features a price calculator so you can convert currency in real time and determine when to send. Established in 1987, the positive track record shared by Ria has made it an excellent choice no matter where you're sending money to around the world.
5
PayPal
With PayPal you can send money, make online payments, send invoices, or even receive money safely and quickly. You can even use this service if you have a business, making it easy to keep track of expenses as well as income. With this service anyone can send money with just an e-mail address or a link (that you can send them). Payments and other financial needs can even be taken care of on their app for added convenience. Sending money internationally? It's easy with PayPal, as they are straight-forward with fees and exchange rates for every transaction. You can also link your debit and credit cards as well as bank account to conveniently send or receive money when you need to.
4
World Remit
With this service you can transfer money around the world incredibly easily. The exchange rates and fees are clearly displayed so there's no question as to how much in total you'll end up spending. With how easy and secure sending money with this is, it's easy to see why WorldRemit has grown in popularity. The fees are low, the money gets transferred in minutes, and they have done millions of transfers over the time they've been in business.
3
TransferWise
This peer-to-peer service used for transferring money hasn't been around for others, as it was started in 2011. However, it has grown in popularity over the years and is now one of the most used services for sending money across the globe. One thing in particular that stands out with TransferWise is the fact that it offers you a real exchange rate, which helps save you money. You can also easily sign up online so you can send money, compare prices, and take care of any other needs you have right from your computers. With famous investors becoming involved in this all the time, it's easy to see why so many people trust TransferWise.
2
Moneygram
Another popular household name, Moneygram has more than 100,000 locations across the world. You can also send money with this company online by choosing your receiver, how you'd like to pay, and then verifying the information. To make things even easier, you can pay with a debit card, bank account, or credit card. Because everything is done securely through Moneygram, you can rest easy knowing your money will get to the proper recipient safely and without taking much time. Although you can use this in 200 countries at the moment, more are being added all the time.
1
Western Union
Western Union is by far one of the most well-known money transfer leaders in the world, allow you to send funds for payments on bills or just to help out friends and family. You can send money in person at Western Union centers or you can do it online from your computer. You can even send money to more than 200 different countries through this company, adding to the convenience for millions of people. The transfer process is just as fast as it is convenient, and this company has earned the trust from millions over the years they've been in business.
If none of the above-mentioned companies can provide what you need, you can check out here even more top options.