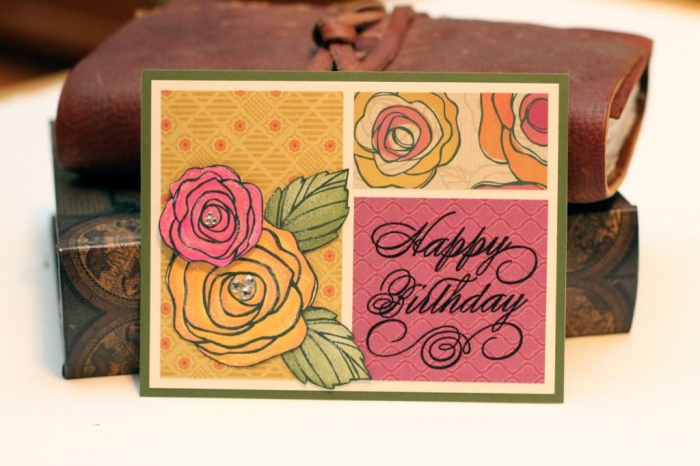 Sending greeting cards is considered to be a necessity for many people when they celebrate different occasions. They believe that sending or receiving greeting cards on such special occasions shows that they still remember each other. You can send your greeting card in different ways such as mail, e-mail or hand to hand. Some people present their greeting card as an additional item with a gift while there are others who find that it is enough to present their greeting cards especially if it is via e-mail. Greeting cards are available in different types as you can find printable cards which do not require spending a long time to get them, e-cards which are sent via e-mail and are the easiest to be sent to others who are away from us, animation cards and there are also handmade greeting cards.
Handmade greeting cards are very popular among many people. They are really fabulous and created in different magnificent ways to be suitable for different occasions. If you feel that there is someone who is really close to you and want to present something special for him\her, then you will need to create something unique on your own to show your appreciation and express your feelings for this person.
Creating handmade cards is not difficult or costly as through using cheap materials that can be found at your home, you will be able to successfully finish your amazing greeting cards. There are numerous ideas and designs for handmade greeting cards and you can be easily inspired by them to start making your handmade greeting cards on your own. You can draw on a card or create unique shapes through using simple materials such as paper. Forming paper in different shapes is not difficult as you can make tight rolls to finally get the shapes that you want.
You can accessorize your greeting cards through using beads, feather and glitter to make the cards catchier. After finishing creating your greeting card, you can write the message that you want to express your love to the one who is going to receive your greeting card. You have to bear in mind that there are some greeting cards which depend in their designs on the occasions on which they are going to be presented and on the age of the recipient, while there are other greeting cards which are suitable for being presented to anyone and on different occasion. So, why do not you try to start making your greeting cards instead of purchasing them?