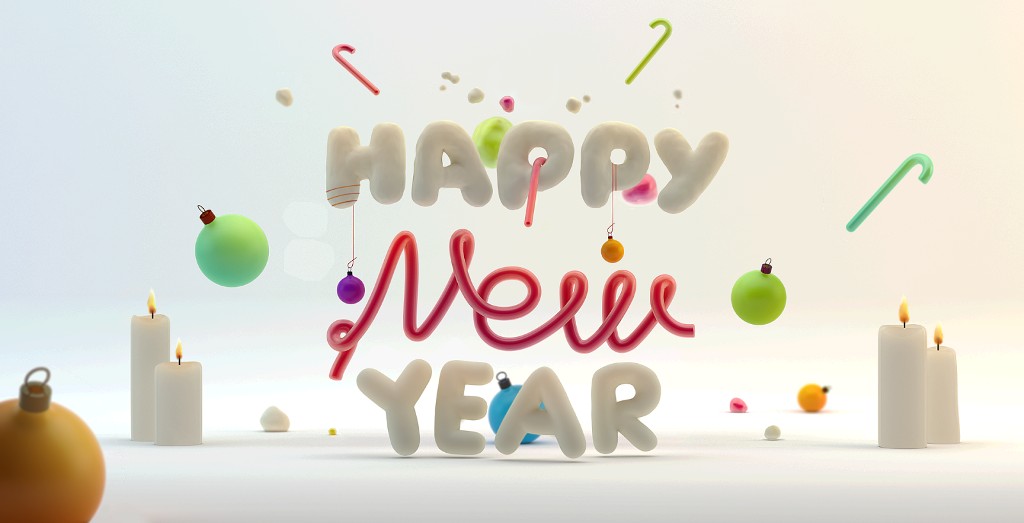 "Happy New Year" These are simple words that we usually say when we welcome a new year. Although these words are simple and do not cost us money or require exerting any effort to be said, we may forget to say them to some of those whom we know. But why to do this??? We are very busy throughout the year to the extent that we rarely find time to remember others and visit them or simply call them, so why to ignore them on holidays? Welcoming a new year is a perfect chance for us to remember others including our families, friends, relatives, colleagues and others whom we know especially those who live away from us and cannot celebrate such a happy occasion with us. There is no need to travel or even move from your place to wish others a happy new year.
By sending a greeting card, an email or even a text message to those whom you know, you will simply make them happy, feel that they are important to you and you did not forget them. Choosing the best new year wishes is not only controlled by your taste because you have to consider the recipient as well. There are formal and intimate new year wishes to make it easy for you to find what suits the recipients of your messages. The wishes are changed every year to always present to you new words through which you can express your feelings and happiness. Take a look at the top 10 best new year wishes that are presented here to inspire you to write your own words and you can also take them the same as they are without being changed if you cannot write other words.
1 May you experience the delight of love
to calm all tears away,
genuine companion
to stroll close to you through every single day.
Happy New Year!
2 Years come and go,
time passes by swiftly.
Our friendship remains unchanged
and it will be so forever!
Wishing a Happy New Year to my everlasting friend!
3 Wishing you glittering 365 days,
sparkling 12 months,
fabulous four seasons
and a rocking New Year Day!
Greetings for the Season!
4 As the clock strikes 12,
Let all your dreams get revived,
Let all our relations get new life and new peace,
Let the love thrive and sorrows disappear!
Wishing everyone a great successful New Year!
5 I wish that the New Year
turns out to be a very special one for you
filling each day with peak of health,
abundance of happiness and sunshine,
bountiful luxury and prosperity
and Zen like serenity.
6 Wishing pearls of happiness,
diamonds of success
and jewels of cute relations
to the most precious friend for the New Year!
Happy New Year !
7 May your obstacles turn into achievements
and your dreams into beautiful fulfillment.
Wishing you a great life in the coming year.
Happy New Year!
8 I wish you Happy New Year from the bottom of my heart.
May God give you the happiness and strength to overcome your past year failures.
9 Let every twinkling star of the sky wish you a New Year,
Let every flower in the garden sing you a song to delight you on the New Year Day!
Lots of love and warm wishes for the New Year to my dearest friend!
10 Wishing you oceans of joys,
flower for fun,
gardens of smiles
and sky full of stars!
My heartfelt New Year Wishes and Greetings!
Other new year wishes to send to your dear ones and those whom you love
Since life is short and years are shorter, make sure that you break rules freely, love deeply, laugh heartily and forgive quickly!
Wishing everyone a fun filled, blasting New Year!