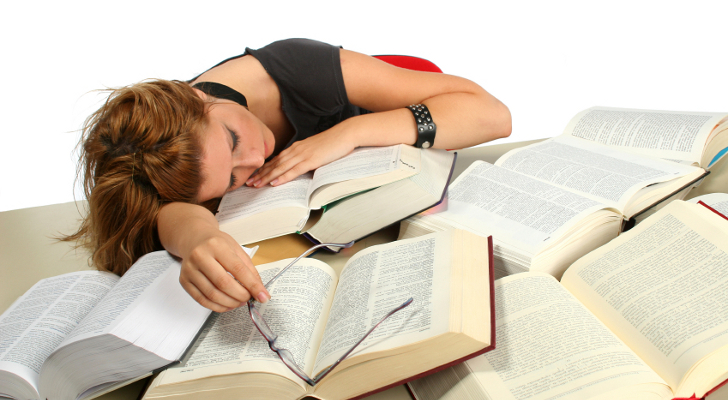 Doing homework is easily the worst thing about school for many students. The list of complaints is endless: it' s a waste of time, stressful, can lead to poor academic performance, leaves no time for hobbies and relaxation. Basically, it is a torture device invented by teachers to tie their students to school and leave them with no life.
How would you react if someone told you that it could be fun and pretty much a walk in the park to do homework? Yes, thanks to the Internet it has become possible. With a number of homework help websites, you are only one click away from getting your homework done. But which of them are the best?
College Homework Help Experts
If you find yourself struggling to get your homework done, Homeworkhelpdesk.org is the right address for your "can you help me with my homework" request. Their versatile experts have a lot of experience in all academic disciplines and pride themselves on the fact that they never miss deadlines. They guarantee your privacy and their support works 24/ 7. The end result is a plagiarism-free paper, thoroughly researched and well- written. Remember, you can find a number of websites claiming to be able to help you with your homework, but only a couple of the most reliable ones. So keep your eyes open.
Smithsonian Education
Doing homework should be about discovering the wonders of our world. Does not ring any bells? The reason is that homework is usually designed as a repetitive drudge practice. Smithsonian Education gives you a knowledge boost in a fun way, with a lot of pictures and fun facts, games and activities. Struggling with your history homework, being unable to memorize all those dry facts and dates? Check out Smithsonian' s The American Presidency and find out that there is more to history than names and dates.
Dr. Math
Have you ever wondered what it would be like if you had your private Dr. Math to answer your Math questions? Having someone do your science homework is not just a fantasy, but something you can benefit from if you visit Dr. Math website.  You can check out their summaries of Frequently Asked Questions and use their searchable archive to look for more. Sadly, your Dr. Math does not work 24/ 7 and they are struggling to keep up with a workload (200-300 questions a day) so you might not get all your questions answered. To increase your chances, make sure to provide a useful description of your question and do not ask something that can easily be answered by consulting your textbook.
Khan Academy
Khan Academy is a non-profit educational organization providing knowledge in a way accessible to everyone. Starting from the basics, moving on to the more advanced stuff, you can find an answer to just about every question you may have, in the wide range of academic disciplines. After spending some time looking up what you need to know, you can consolidate your knowledge by using their practice tests and assessments.
Cliff' s Notes
Getting your homework help online has never been easier. You need to analyze a novel but you are still in the dark as to what it was all about? You do not even know what the narrative techniques are, let alone analyze them?  Cliff' s Notes are a great place to start. Search through their student study guides and rest assured that you will find an answer to all these questions you previously thought were obscure. While it mainly deals with literature, it does not stop there. Test preps (algebra included), literature notes and free practice questions are only some of their features.
Study Room
If you have grown tired of studying on your own and would like to interact with your fellow students, a great place to start is Study Room. This platform will allow you to share notes and other materials with them, ask for their help on homework and study for the exam together. However, try not to be just a parasite there. Do not only use other people' s notes, but try to contribute some of your own as well.
Thanks to the Internet, doing homework is not such a difficult task nowadays. With some luck, one could even start enjoying it. You do not believe it? Forget about your old- school way of doing homework by trudging through your notes. Check out some of these resources and you will find out that homework does not have to be an excruciating experience many professors make it to be. You can even get your homework done for you and participate in study groups with your fellow students who can sometimes answer your questions better than professors do.