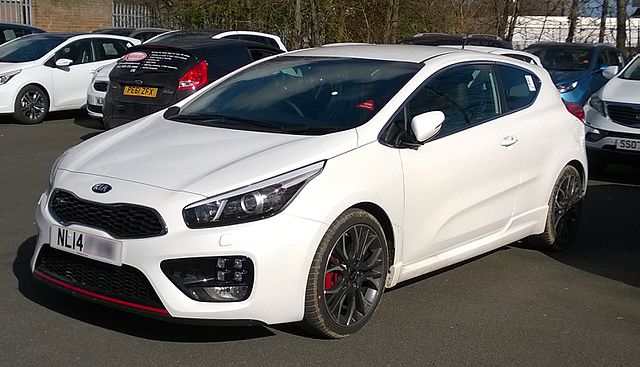 Auto
Top 7 Best Value Used Cars in Australia
Buying a new car is a huge decision which requires a substantial amount of research so that you don't choose the wrong make and model for your needs and budget. Whatever your budget may be though, you will undoubtedly be looking for a good deal. So what are the best value pre-loved cars in Australia today? Let's take a look.
By derivative work: Altair78 (talk)Lexus_IS250_front.JPG: Luftfahrrad – Lexus_IS250_front.JPG, CC BY-SA 3.0, https://commons.wikimedia.org/w/index.php?curid=4900626
Lexus IS250
If you're after a luxury car but can't afford a big spend, then check out the Lexus IS250. Similar to the BMW 3 series, a C-Class Mercedes or an A4 Audi, the Lexus has cool styling and a used 2008 IS250 will only set you back around AU$25,000. If you're looking for a pre-loved deal that hasn't had quite so much love in its life, try a 2013 model instead, at around AU$35,000.
By Bull-Doser – Own work., Public Domain, https://commons.wikimedia.org/w/index.php?curid=15369464
Mazda 3
The Mazda 3 is one of the most popular second-hand cars in Australia. They're beautifully engineered so will remain a favorite as they feel smooth and secure on road. They boast a durable interior and have plenty of space for a smaller car. The 2008 Neo Sport hatch or sedan comes with a safety pack, including stability control and six airbags.
By nakhon100 – BMW 318is E30, CC BY 2.0, https://commons.wikimedia.org/w/index.php?curid=37751914
BMW E30 318iS
The BMW E30 318iS, also referred to as the Mini M3 and the Poor Man's M3 was only available for one year. Rumour has it it's short availability was due to it outperforming the 325i, making BMW restrict sales so that sales of the more expensive 325i weren't compromised. As only 41,234 models were made, these car will remain good value for years to come. The Mini M3 comes with the most modern available engine in the E30 range.
By Benanderson89 at English Wikipedia, CC BY-SA 3.0, https://commons.wikimedia.org/w/index.php?curid=58454260
Kia Pro-cee'd GT
This cute little hatch is a great value because no one wants it. You might though. If you don't mind not have an automatic gearbox and you're not looking to off sell later down the track then you'll get great value for money with the Kia Pro-cee'd GT. It has a great chassis, a small turbocharged engine and a sweet interior that's both functional and sporty.
By Charles01 – Own work, CC BY-SA 4.0, https://commons.wikimedia.org/w/index.php?curid=38775577
Nissan X-Trail
If you're after a 4WD then you can't go past the Nissan X-Trail when you're looking for good second-hand value. It depreciates in value less than other top 4WD models in Australia and competes well with its counterparts, including the RAV4 and Forester SUVs. You'll have a choice of two and four-wheel drive, petrol and diesel engines and of course manual and automatic transmissions.
Mitsubishi Lancer
The Lancer is a strong favorite in Australia for those wanting something compact but reliable. The Lancer was heavily discounted even when new, so you're bound to get a good value deal when buying used. Sure, it's not the most exciting car but it's reliable and safe, with both the sedan and sportback models receiving a five star rating on ANCAP.
By pizzodisevo, 1972, CC BY-SA 2.0, https://commons.wikimedia.org/w/index.php?curid=24627428
Fiat 124
While you may need to pay a little more than the other models to get your hands on a Fiat 124, it's becoming a classic in Australia and everyone wants one. That's not about to change anytime soon, so if you're looking to sell on down the track, then you're likely to make back what you paid. The Fiat 124 even won the European Car of the Year Award upon release and its good looks mean it will remain a big winner.