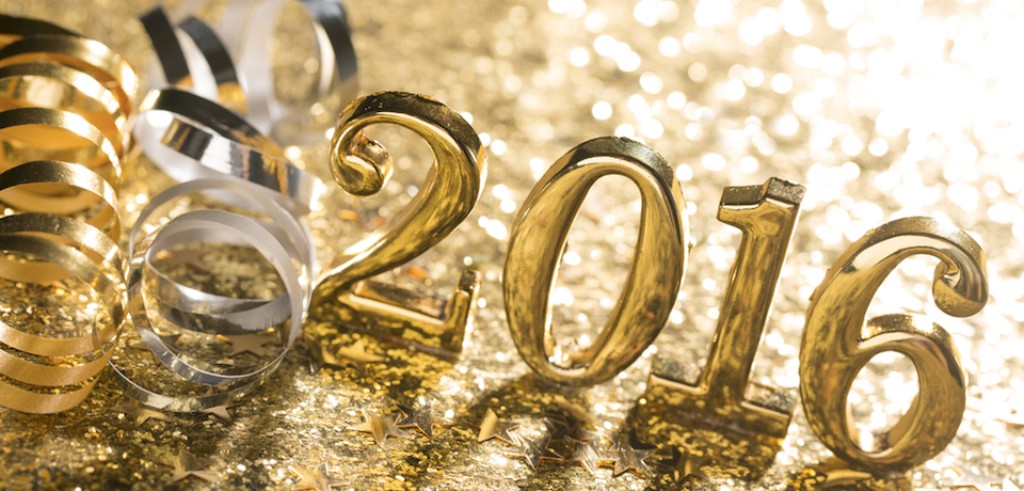 A new year is approaching us quickly and we are about to say goodbye to this year. Are you ready to welcome the new year? Welcoming and celebrating a new year is one of the most interesting and amazing things that we do every year and this is why we have to prepare ourselves for such a happy occasion. There are many things that you have to do in order to be able to celebrate this occasion and the most important thing that should be done before the coming of the new year is decorating your home. The idea of decorating the home is not easy and it becomes more difficult when we decorate the home for celebrating an important occasion like the new year.
You have to make your home more inviting and catchier for your family and all of those who are going to celebrate the new year with you at your home to increase their happiness on such a special occasion. Through making simple changes and using inexpensive decorative items, you can effortlessly change the look of your home to be more stunning. Do you want to know how to easily do this? Let's take a look at the following top 10 New Year's Eve party decoration ideas to easily and quickly start decorating your home.
Top 10 New Year's Eve Party Decoration Ideas
1
Centerpieces
Decorating different spaces and surfaces at your home such as tables requires using those centerpieces that are created in different ways to suit all needs and tastes. You can use candles, flowers, balloons and even Christmas balls to make the tables and other spaces in your home catchier. Some of the centerpieces are easy to be made at home which gives you the chance to create them on your own if you have time to do this.
2
Wine glasses
Why to leave the wine glasses the same as they are without being decorated? There are different stunning ideas that can inspire you to start decorating your wine glasses and make them catchier. You can use different printable templates, glitter and paint to finally get new wine glasses. The wine glasses are not just used for drinks as they can also be used as candle holders and centerpieces especially after being decorated.
3
Balloons
The balloons are among the most essential items that are highly required for decorating and celebrating any party such as birthday, wedding, new year and more happy occasions that we celebrate. The balloons come in a wide variety of colors and they can also be used for decorating different spaces at your home to be catchier. In order to decorate your balloons, you can use glitter and confetti to get amazing balloons.
4
Paper garlands
The paper garlands can be easily made at home, so there is no need to purchase them. You can use paper garlands for decorating different spaces and surfaces such as tables, walls, and ceiling. You are completely free to choose the colors that you like and create the shapes that you want to make your home more inviting.
5
Table decoration
How to decorate your table? There are several ideas that are presented every year to show you how to decorate your dining table for celebrating the New Year's Eve. All that you need to do is to take a look at the new ideas of table decoration to start decorating your table and organizing the different items that are placed on it. You can change the colors to get what suits your taste and what matches other colors you already have at your home.
6
Confetti Poppers
Those confetti poppers are simple and do not cost a lot of money, however, they play an important role in celebrating different occasions and parties. The confetti poppers have the ability to make the party more exciting especially when you watch the confetti and glitter flying in the air. You can easily make the confetti poppers at your home by using toilet paper tubes, balloons and other simple and inexpensive items that are available at home. It will be a perfect idea to put money inside the confetti poppers to surprise your family and guests.
7
Party hats
You cannot celebrate the New Year's Eve without the party hats. You can easily make these hats at home through using paper. If you want to make the party hats more fascinating, try to decorate them through using glitter, confetti, feather, pom-poms and other small and simple items that you can find at home.
8
Decorating food
Preparing food for celebrating the New Year's Eve is essential and may be the most tiring thing for you. There are different things that you can make for your family and guests to eat such as cakes, cookies, cupcakes and more simple types that are easy to be made. Decorating your food and the plates as well is a necessity to make them catchier for your guests. You can find here simple ideas that can inspire you. What do you think of them?
9
Decorating drinks
The different types of food that you will prepare require presenting something to drink. Wine is not the only thing to be presented as there are other types of drinks that you can prepare at home. Decorating these drinks is essential and you can make this through adding cherries, grapes and other types of fruit. You can also decorate the glasses to look catchier and fascinate your guests. Try to make use of the ideas that are presented here to get inspired.
10
Decorating other spaces
Other spaces at your home such as walls, ceiling, windows and more spaces can be decorated in different stunning ways. You can use the paper garlands, balloons, tissue paper pom-poms, feather, fairy lights and other decorative items that do not cost a lot of money and can be easily made at home.
So
What do you think of the different New Year's Eve party decoration ideas that are presented here?
♥
"Happy New Year in Advance"
Wish you all the best in the New Year