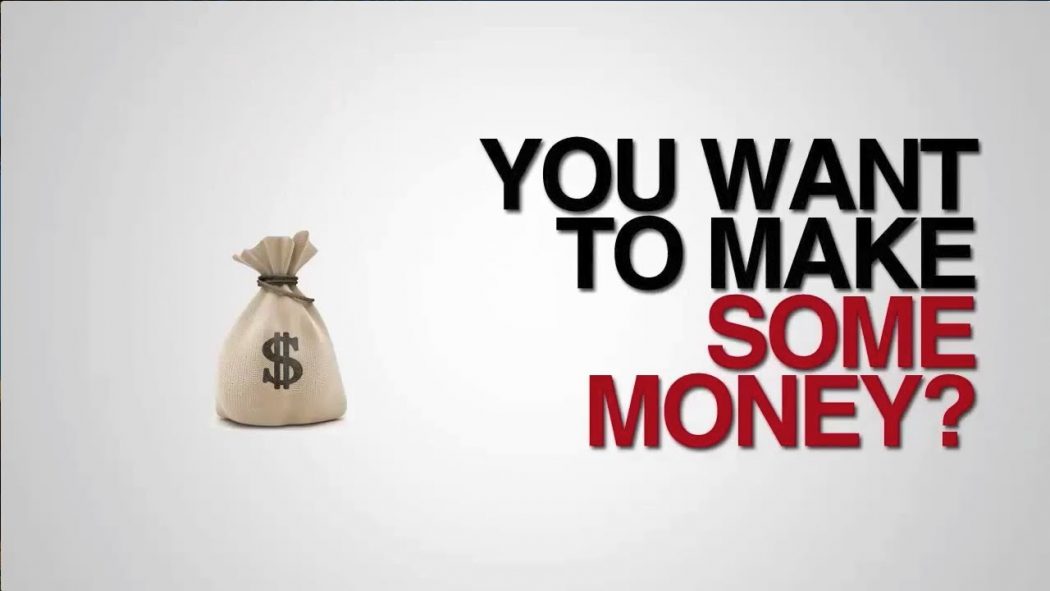 Every human being needs to have a steady income in order to live the lifestyle he desires. Traditionally, people get employed by companies and work for others by using the skills they have. Of course, you can be your own boss by starting a company by yourself. However, for this purpose you will need to put a lots of efforts and personal resources.
Every person needs financial incentives in order to pay for his food, clothing, entertainment, mortgage, rent and utilities because everything in our modern world is worth a certain amount of money. That's why every individual must be able to find the most suitable way for him to earn money.
However, there are some lucky people who have found the comfort of making money straight from their homes using the Internet. If you are interested in making money online, then continue reading our top ten lists of the best ways to make money online.
10

Freelancer

To become a freelancer, you need to find what you are good at and start selling it as a service to others. There are numerous freelancing platforms, which you can use to advertise your skills and earn a significant amount of money.

You can offer design, writing, programming or even translation services. The possibilities are just endless!

Also, technical translations are in high demand with multi-national companies needing everything written in multiple languages.
9

Sell hand-made products online

If you are a creative person, then you can sell your handmade products online on various platforms such as Etsy, ArtFire, eBay and a variety of other e-commerce websites.

Focus your efforts on projects you are good at or have a passion for. This way, you can turn your hobby into a lucrative business.
8

Home Tutoring

The need for educated individuals, who are able to teach high school students, is increasing with every single year. Tutors must have a piece of extensive knowledge on the subject in order to fill any existing gaps in the student's education.

You can teach students by providing multinational Internet-based tutoring services or simply visit the homes of the clients you get in your hometown. Moreover, you will work flexible working hours, which means that you will have more time for yourself.
7

Search Engine Optimization

Search Engine Optimization improves the rankings of websites in search engines providing them with a steady flow of traffic when individuals type the keywords their websites are optimized for.

You can even start your own SEO agency such as Webris and provide tailored SEO services to a variety of clients. There's a growing need for specialists, and there are various ways to generate a significant income from this sort of business from your home.
6

Customer's Service

A growing number of businesses require experienced people to handle phone calls and e-mails from customers. Many companies are looking to hire home-based workers for these services. The pay rate isn't high, but it can be a reliable source of income.
5

Financial Services

Create a website representing yourself and showcasing the skills you possess if you are able to provide cost-saving opportunities to your clients. For this purpose, you will need to have an extensive knowledge of finances, economics, and accounting.
4

 Selling Domain Names

You can become a domain flipper by doing a thorough research on available or poorly maintained websites to buy them. If you create a site on a good domain name, you can sell it for several times more than the invested price.
3

T-shirt e-commerce

Currently, printed T-shirts with fun phrases and logos are extremely popular amongst teenagers. The popularity of a certain t-shirt depends mainly on the uniqueness of the design. You can easily sell your products worldwide over the Internet by creating your own website.
2

Blogging

All you need for blogging is a good set of writing skills and a passion for something to cover on your website. After you get the unique content, then you need to invest in advertising your product. You can start doing so through Facebook or Google Adsense.

The more your content is read, the more money you are going to make. Moreover, third-party companies can approach you to advertise their products, which means additional incentives.
1

 Selling on Ebay

If you have many belongings that you don't need anymore, you can sell them on eBay to people who might have a better use of them. All you have to do is create a seller's profile, gather the goods and start selling.

You must be able to create a compelling sales page for the goods you offer in order to get the buyer's interest. From there, you must provide a customer's service worth a positive feedback. The more you sell, the more orders you will start to get.