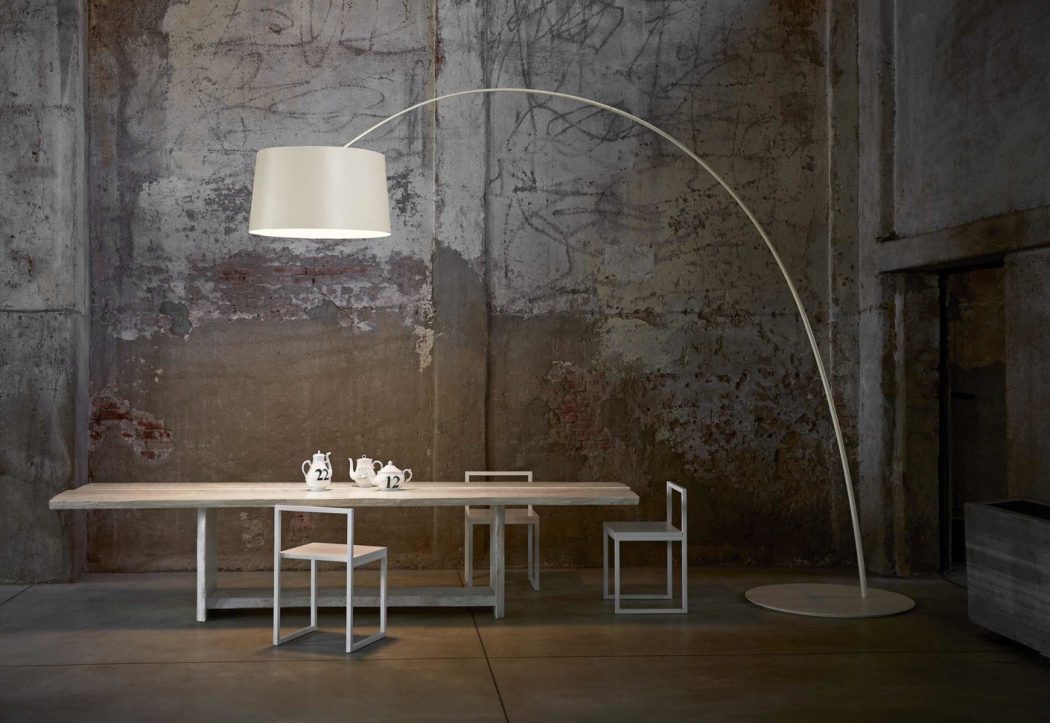 When you design a room, the tendency is for you to think of the big objects and huge central spaces. But, floor lamps could actually be as substantial as any home décor. If you are looking for a great choice that can serve as a focal point of your room, you might want to know about the top 10 unusual floor lamps that you can include in your shopping list.
10 Circa Floor Lamp
A revolutionary but familiar design, it is a great lamp that has a new archetype for lighting choice indoors, something that will blur the boundary between traditional shaded lamp and utilitarian work lamp.
9 Z-BAR Gen 3 LED Floor Lamp
Great for reading at a counter or in an easy char, Z-BAR Gen 3 LED Floor Lamp is bringing a modern and clean design of Z-Bar family with no need for a table. Its generous reach and adjustable positions make it great as lighting companion.
8 AJ Floor Lamp
Created for SAS Royal Hotel in Copenhagen, Denmark, it is a modern classic featuring an adjustable head and asymmetrical shape. This creates an angled and direct illumination perfect for writing and reading.
7 George Nelson Lotus Floor Lamp
Without a doubt, George Nelson Lotus Floor Lamp is a tried and tested standard of modern vocabulary. Initially designed in 1947, the lamps are created out of an innovative taut plastic coating a steel wire frame.
6 Excel Floor Lamp
An elegant and spare steel and oak form offers structure that supports the Excel Floor Lamp's illuminated fabric shade. Its design has taken inspiration from the colorful graphs and charts by the computer program.
5 Silva LED Floor Lamp
Silva LED Floor Lamp has been inspired by the structural connection between metal and wood where the stance of the fixture is made stronger by gravity. Its tri-leg base manages stability even on the most uneven surfaces, allowing the cord to exit effectively and discreetly.
4 Tolomeo Mega LED Floor Lamp
Tolomeo received the Compasso d'Oro award in 1989 for Italian industrial design, thanks to its perfect combination of engineering and design that works together in sync for materializing an idea. It deserves to be one of the top 10 unusual floor lamps that is guaranteed to last for many generations to come.
3 Arco LED Floor Lamp
Originally released in 1962, Arco LED Floor Lamp has been inspired by Achille and Pier Giacomo Castiglioni's legendary masterpiece that has risen to be a genuine design icon.
2 Twiggy Floor Lamp
Twiggy Floor Lamp is best characterized by its playful, sophisticated and thin design. When you speak of Twiggy, flexibility is the first word that comes to mind as it defines the essential and ample curve of the arm carrying the light source far from its base. You can adjust the shade's height made possible by the system of counterweights and adjust the arm's length.
1 Mirror Ball Floor Lamp
A floor lamp that seems to have been blown like bubble gum put into a mold, Mirror Ball has been internally metalized to give off an amazing mirrored finish. It has an internal metallic design that focuses brightness coming from the lamp to project a broad and soft light beam.