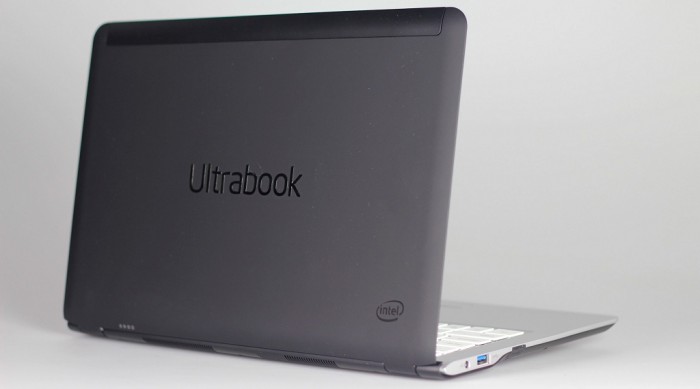 Technology
Top 10 Ultraportable Laptops In The Whole Market
Between a laptop and a tablet, there is a third choice for people who like to avoid backache and uneasy typing. Ultrabook or ultraportable laptop would be your high-priced third choice. In one of the most famous computer shows held annually in Taiwan, Intel made the term "Ultrabook" public for the first time in 2011.
Laptop manufacturers have to meet certain specs set by Intel for the laptop to be an Ultrabook. The most recent of these specifications stated that it should be less than 0.8" thick, and its height no more than 23 mm. Minimum battery life is from 6-9 hours, and be able to resume from hibernation in 3 minutes maximum. A WiDi, touchscreen, and a transfer rate of 80 MB/s for storage are all necessary.
10 Toshiba Kirabook
With $2000 in the pocket, you have the option to buy a slim Ultrabook weighing less than 2.8 pounds. Concerning the backlit keyboard, Toshiba has changed the function keys from F1-F12 to the names of their functions (e.g., volume, play/FF/RW), which is more useful and comfortable for the consumer. The Kirabook has an Intel Core i7-3537U processor, 256GB SSD, 8GB memory and the battery is able to run for about 6 hours.
9 Sony VAIO Duo 13
With about 3 pounds, Sony Surf Slider enables the user to turn the VAIO laptop into a tablet that can also suit students' needs. The 128GB SSD has a built-in Windows 8 and a set of web apps like Skype, Slacker, and iHeart Radio. Although the Intel processor is Core i5, VAIO's best feature is its battery that lasts for 9 hours. Zooming, swiping, and gesturing movements in its touchscreen were as smooth as they should be.
8 HP Pavilion Sleekbook 15z-b000
The AMD A8 processor is one of the components that helped make the Sleekbook way cheaper. It weighs 4.5 pounds and comes in 3 colors, black, blue, and red. Compared to, VAIO it has a set of software applications that is already there, but its keyboard has the right numeric keypad that is lacking in the VAIO. The touch feature is not included in its screen as well. With a hardness of 500GB and a capability to work for 3 hours and a half, the price is a reasonable $500.
7 Samsung ATIV Book 7 (NP740U3E-K01UB)
A 3.5 pounds is much lighter than the Pavilion costs twice the price. There is also the extra advantage of protecting the laptop from theft, which is the lock slot as shown in the picture below:
Like the VAIO, its 128GB SSD affects the speed of the performance.
6 Lenovo ThinkPad X1 Carbon Touch
For a 3.2-pound Ultrabook, the Lenovo ThinkPad is a bit expensive as it costs about $1600. It corporates a Core i5 processor and 180GB SSD and its battery runs down for 5 hours and a half.
 5 Acer Aspire S7-191-6640
This slim-profile Ultrabook is recommended for daily commuters, as it weighs just 2.2 pounds. The sleek appearance, along with a Core i5 processor, 128SSD, and an internal battery that lasts for 3 hours and a half is sold for $1200.
4 Razer Blade (2013)
It is one of the best gaming laptops that weighs 4 pounds has an anti-ghosting keyboard, a core i7 processor, and a 256 GB SSD that costs nearly $2000.
3 Dell Latitude 6430u
The Intel Corei5 CPU offers 128SSD in a 3.9-pound body for only $1300. This, however; is not a high cost for a battery that lasts for 7 hours and forty minutes.
2 Asus Zenbook Prime Touch UX31A-BHI5T
With only 3.2 pounds, a touch-screen feature, a Corei5 processor, and 6 hours and a half battery run; the Zenbook is offered for $1200.
 1 Apple MacBook Air 13-inch
Intel Corei5 and 128 flash memory are just some of the good features of the MacBook Air. Still, the real feat Apple made lies in its life battery. It is beyond expectations to find a laptop that lasts for more than 15 hours in a row. There are some preloaded software as well like, iPhoto, Safari, Photo Booth and FaceTime.