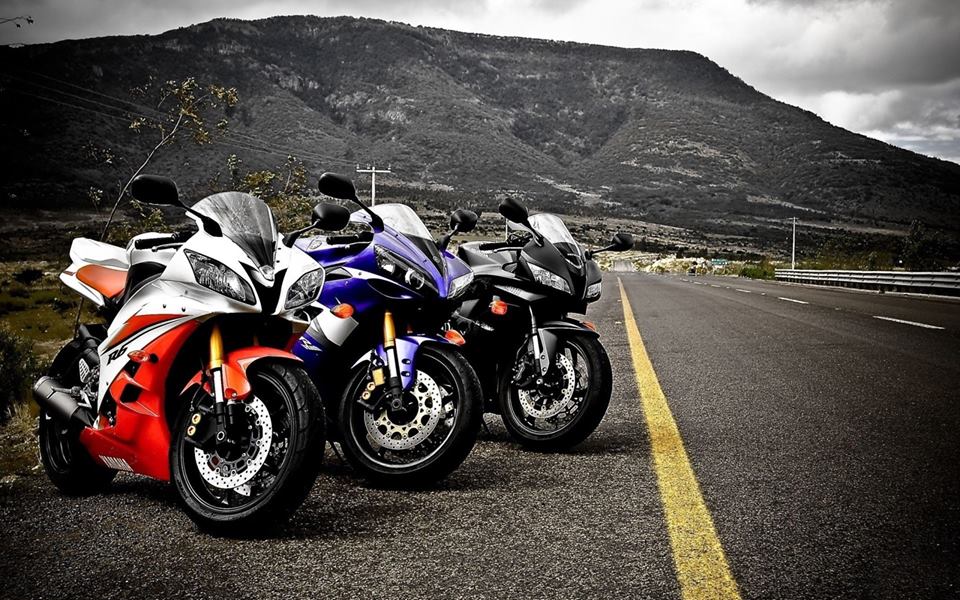 Auto
Top 10 Super-bikes with the Highest Speed in the World
Cars are not the only interesting vehicles; in fact, too many people motorbikes are more attractive and have been around for a long time, gaining more and more popularity swiftly. Ever since super-bikes appeared, they have become very exciting to those up to ride them, or even others who are fine with watching these beasts hitting the roads and race tracks. Motorbike riders were known to be hippies who always look quite appealing with their helms, and leather jackets.
They have considered boldly exciting individuals. Being able to ride these speedy, open vehicles is a challenging matter as well as a great experience, because who wouldn't love to be in harmony, direct contact with nature, totally leaving themselves out there with the winds blowing on their faces? Freedom is what riding motorbikes are about. Seemingly, vehicle manufacturers are aware of the fondness of many with super-bikes, which is why they are in a continual quest to improve their designs as well as speeds. Surely, speed is the main reason why people are attracted to super-bikes. Riding a speedy one is fun although can be greatly dangerous, which is why it requires a highly skilled rider. This has pushed a lot of makers to take the super-bikes' speed to a whole new level, crashing all the rules. Check out this list, featuring the fastest super-bikes in the whole world.
People call Honda CBR 1000RR a beast on the road, for it is one of the fastest super-bikes ever. All you need is a highway, and just boldly ride it as fast as you can. You can easily reach almost 186 mph, and amazingly dusting away everything around. Honda CBR 1000 RR made its first appearance in 2014; it weighs about 441 pounds and is provided with a 999c engine as well as a liquid cooling system.
9 Aprilia RSV 1000R Mille
Aprilia is a well-known manufacturer, and it has manufactured a lot of vehicles, but the RSV 1000R Mille is actually the fastest motorbike it has ever produced. Upon riding this super-bike, you can become a real Road Runner. It became widely popular because of its stunning design, and high-quality seat. It is provided with a 998cc V-twin engine that allows you to transmit its status from being still to hitting 140 mph in just as little as 10 seconds, allowing you to cover about 175 miles per hour. It has a 6-speed transmission as well as a multi-plate clutch.
8 Ducati 1098S
Since Ducati is well-recognized for manufacturing bikes and being the most popular among other brands, its bike, Ducati 1098S, is undoubtedly the best-selling one. Ducati has always been popular for using the best elements of racing. Ducati 1098S is provided with a 1099cc engine as well as a 6-speed transmission which is, seemingly, a common feature between almost all Ducati super-bikes, but what makes this one stands out is the fact that it has considered one of the coolest motorbikes ever.
Well, definitely there is nobody out there who would ever question the capability of BMW production. BMW S 1000RR weighs nearly 400 pounds. It has a 998cc engine that can hit its speed up to 190 mph, but this is not all it can do; actually, this bike is capable of accelerating up to break the limit of 200 mph and reaching 203 mph. The riders of this bike might be among the boldest and wildest you can see in your life.
Agusta, the famous Italian brand, has finally produced its second series of F4. This time, it is more about the speed it can reach rather than how sophisticated it looks, and this is what the majority cares about when it comes to super-bikes. The F4 1000R is provided with a 1000cc engine, allowing you to beat the 184 miles within an hour. It has a 6-speed transmission, unique radical brakes, 16 radical valves, and a liquid-cooled engine.
Well, no need to introduce Yamaha; the Japanese manufacturer's products are capable of speaking for themselves. Since Yamaha is widely recognized for having the classiest products ever, they finally celebrated its 50th edition that was released in 2015, YZF R1. The super-bike is characterized by a 998cc engine, allowing its rider to cover 186 miles per hour. It is also provided with 16 valves, 6-speed transmission, and a liquid cooling system; features that promise to give you the best ride ever.
Suzuki is a widely known brand, and Hayabusa is their fastest bike so far. This bike is popular for being comfortable, and economic when it comes to fuel, so it will always be a great choice. The Hayabusa is known to be the fastest motorcycle for it has a 1379cc engine; its top speed can reach up to 397 km, covering almost 250 miles within a single hour. It is also provided with a 6-speed transmission, and liquid cooling system.
Kawasaki is a powerful brand, and its series, Ninja, had been ranked as number one in the list on the fastest motorcycles around the world for nearly a decade. Currently, it is no longer the first, but still, maintain its position among the ten fastest super-bikes. Ninja ZX- 14R has a groovy design and, as many other bikes, a liquid cooling system, but what ranked in this list, is its 1441cc engine, which allows it to cover 186 miles per hour.
Marine Turbine is widely known for its perfectly designated motorbikes, and for testing its bikes on the airplanes runways to show their ultimate speed. The turbine's motorbikes are recognized as the most powerful. One of them is the Y2K super-bike which is provided with a jet turbine engines, and Rolls Royce 250-C18 Turboshaft engine. With a bike weighing 425 pounds, you can confidently hit the road and cover over 402 km, in a single hour, at a speed of 227 mph.
Well, Dodge Tomahawk is not placed on the top of the list of the fastest super-bikes haphazardly, It has four wheels instead of two, but it is actually given the title of the fastest motorbike ever, for this legendary bike is capable of covering 350 miles per hour with its Viper V-10 engine. And most definitely, it is the most expensive one among them all.