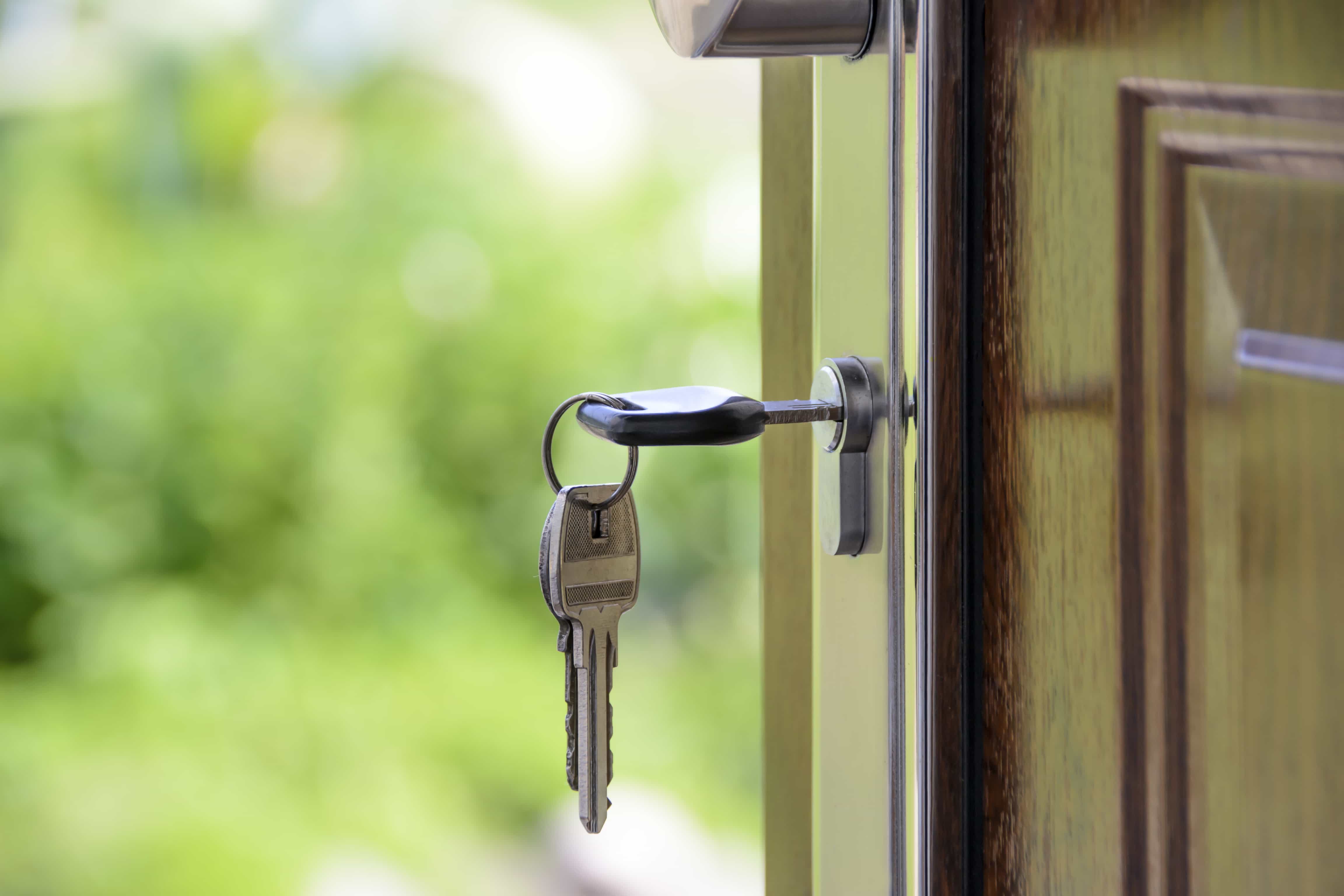 How To & Tips
Top 10 Steps to Keep Your Apartment Safe While Traveling
If you are planning on going out of town, then there are things that you should take into consideration rather than packing your luggage and booking your flight tickets. Sometimes we get snowed under when we pack for our trips and we get oblivious to keeping our houses safe during the time we are far away. You may get creeped out by the fact that somebody may break into the house while you're out.
So, Here Are Top 10 Steps to Keep Your Apartment Safe While Traveling
10
Inform your neighbours you're out of town
Your neighbours can sense it if somebody is home, or if there is blaze swept through the house or the apartment. Thus, take informing your neighbor's you are away for a couple of days or a week into consideration, so they can keep an eye on
the apartment
or the house for you. If you are friends or have a good relationship with them and they are trustworthy, leave a key with them, so they can make sure that everything is in order and under control.
9
Never share it on social media
Sharing personal news is so in these days. Not only do teenagers and young adults document every personal detail on blogs and social media, but adults also found refuge in social media as they felt they can be popular and everybody wants to know what they are up to just like we do with superstars and celebrities. Sometimes no harm comes out of oversharing such news on social media. However, you better take everything into consideration and keep your private life to yourself.
8
Pull the Plug
Never leave the house with the television, computer, blender, fan or toaster plugged. Chances are electric power surges may occur. Moreover, Little did we know that some appliances draw power even when they are turned off. Despite the fact that some people may recommend leaving the lights on while you are away, but leaving them on draws much power.
7
Make everything seem normal
When you venture out your sanctuary and be out of town for a couple of weeks, flashing headlights that there are no residents in your sanctuary is not the best idea to carry out. You need to make sure that everything seems normal and that there are no changes whatsoever. So, why not ask your neighbors if they can take out the garbage for you? Similarly, do not leave heaps of mails piled up in the mailbox. If you can ask the postal service to halt delivering your mails for a couple of weeks, it might help distract burglars.
6
A smart lock may help
Technology may have taken over the world. It may also offer everything on a silver plate, including security. A smart door makes it easy for you to unlock your door using your smartphone. Moreover, the option of accessing with expiring codes is available. So, giving your spare keys to someone can be dodged for good; you can control who enters your house or does not. Preferably, opt for a smart lock that demands no actual keys, like
August Smart Lock
. Apparently, technology is not that terrible, after all.
5
Install a video doorbell
Have you ever heard of video doorbells? You may not know how it functions and what it does. But, you are perhaps familiar with the small invention. To cut a long story short, video doorbells grants you the option of answering your front door while being away. There are some systems like
SkyBell
and
Ring Pro
.
4
Do not project valuable things
Some people hardly keep their house all closed up, so seeing all the windows and house closed up may raise some eyebrows. Of course, you do not want to see heads turning into your house while you are away. However, do not expose the inside of the house to strangers since you can leave only a little shade so people would not catch on that you are not home sweet home. Word to the wise: never display valuable and expensive gadgets like laptops and TVs; you will never know what is waiting out there.
3
Don't forget to lock it
When you leave your house and head to the supermarket, your conscious keeps on pricking you if you left your door ajar and you tend to lock it firmly, so imagine your tactics when you leave the town of a couple of days. But, we are aware of the fact that while packing you can be in a hurry and get a little distracted, which, of course, leads to forgetting something unlocked, in other words, an easy-found treasure. So, while stating the things you should do before you leave, do not forget to add that you should lock every door and every window even the small ones. You will never know what may happen.
2
Never Put Your Spare Keys On Display
Some people tend to keep their spare keys somewhere, they think would be safe, but nowhere is safe. You may think to hide your spare keys in your mailbox, under a mat, or on a self may distract burglars, they are never distracted and they know where they can find your spare keys. Dodge all the possibilities that may jeopardize your house and put it in danger. You don't need to look for a hiding spot because it is going to be exposed.
1
GPS can do more than you think
Technology has always helped us. However, they were times when technology was held as a weapon against us, a means to harm us and take our hands right into misery. GPS is a great device; it simply doesn't matter whether it is a portable or built-in device, but it can spot where you are located. There were reports submitted by people who left their cars outside their houses for days that burglars figured out that the car owner is not in town. So, that can be one way that burglars resort to when they want to break into your house. If your GPS is built-in, do not insert your real address as home.
Your house is your kingdom, you would never allow anybody enters it or touch any expensive or vintage ornaments at your house, for sure. We believe that you will also never let them put their hand on your little odds and ends; for the idea of someone entering your house without you knowing and touching your personal stuff is off-limits under every circumstance. So, try to follow these precious pieces of advice and it would be even better if you sent us some of the tips that you follow before leaving town; for we need to make sure our sanctuary is as safe as possible and no one would even dare to step into it.
Tell us all about the tips you follow in the comment section down below.