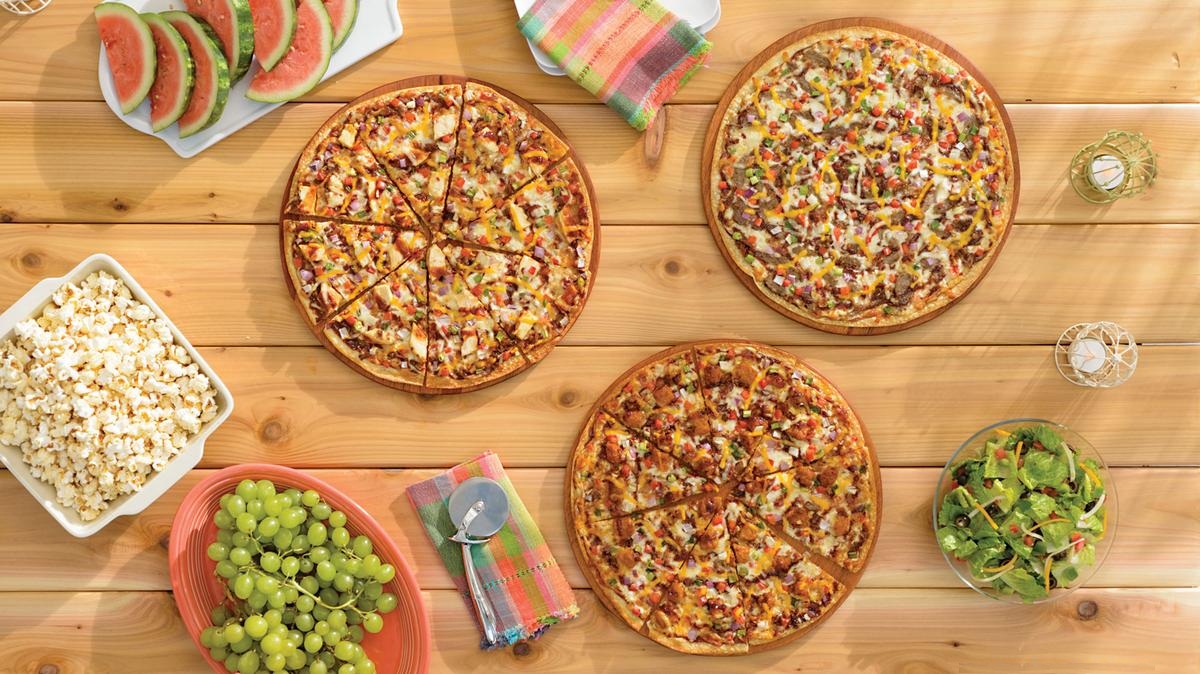 Food & Drink
Top 10 Most Popular Fast Food Restaurants in America
The first fast food restaurant in the United States was A&W that was opened in 1919. It is a chain of restaurants however is not as famous as McDonald's and KFC that have branches all over the world. Most of the famous restaurants sometimes offer what is known as "value meals" which are the same meals in their menus but bigger in size with more fries and less price. The goal behind it is to keep customers interested in the restaurants. The quality of food, however, is what interests a good number of them, so let us see which of these restaurants succeeded in getting customers' attention.
10 Culver's
Culver's was built in the eighties and took Wisconsin as the location of its headquarter. Recently, they branched in Texas as well. The restaurant is known for the organized location the thing that attracts a good number of customers. Culver's introduce burgers frozen you will absolutely like.
9 Rubio's
Rubio's Fresh Mexican Grill opened its headquarter in California in 1980s. From there they have branched in Arizona, Colorado and Nevada along with other states. Their Mexican Grill is made of seafood, pickles, meat, lettuce, and seasoned meat. The meal's spice is all that makes it distinguished.
8 Potbelly's
The Potbelly Sandwich shop is based in Chicago where it was mainly founded in 1970s. Potbelly's branched in nearly half the American states. The best about Potbelly's is their classical style and the quiet environment that is augmented by the musical performances surrounding. Potbelly's is loved for its mix of hot food and nice setting.
7 Firehouse's
Firehouse Subs was founded in 1994 and have its headquarter in Jacksonville of Florida since then. They are specialized in making subs or submarine sandwich that are known variable as hoagie, baguette or wedge. The sandwich is a loaf of bread that contains meat, cheese, and sauces.
6 Chick-Fil-A
With different branches around the world, the American headquarter of Chick-Fil-A is in Atlanta. They make chicken sandwiches specifically all days of the week, but are closed on Sundays, unlike other restaurants. Chick-Fil-A is a bit religious and it appears in the situations they always make like that of the same sex.
5 Jason's
Jason's was opened more than 30 years ago in 1976. It took Texas as their headquarter location. It branched from there to more than half the American states. The food in Jason's is different as they are minimizing their fatty ingredients. The healthy food trend raised the restaurant's rate especially amongst the bad status of fast food.
4 Habit Burger Grill
When the Californian Burger Grill was founded in 1960s, it did not spread all over America like the other brands. It did expand recently, however, when KarpReilly bought most of its shares the restaurant opened a bigger chain through the American states.
3 Portillo's
is specialist in making hot dogs the Chicago way. They are branching in almost every state in the United States. Their headquarter is in Chicago where you can pull the best roll of sausage and fried onions.
2 Papa Murphy's
Papa Murphy's Take N'Bake Pizza is not for sandwiches. They are the king of Pizza in the States. They make pizzas for customers to have as a takeaway. However, it is not ready to eat at the moment; you bake it at home instead. It is a good idea all in all, but not for the hungry ones ordering pizza for getting full fast!
1 IN-N-Out-Burger
The restaurant has its headquarter in California in the year 1948. Though they have branched in only four or five states, they have kept a good record of service and food that put it on the top of the list. They serve hamburger and cheeseburger with fries.