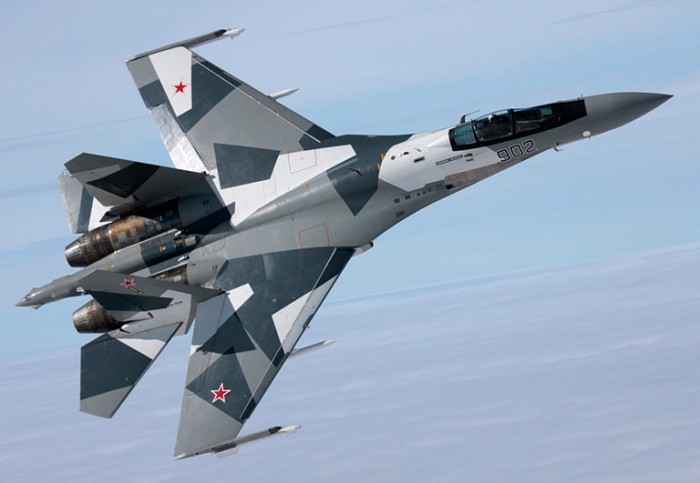 Technology continues to make our life easier and better. However, destruction can be the only way to achieve peace and prosperity. Warplanes are an example of this kind of technology. All countries try to come up with new models of planes that would help them secure their borders. These planes are used for different purposes. Some of them are specifically designed to carry presidents. They can also be used for other purposes including carrying fuel or missiles. These aircrafts use the latest technology in combat field. Many countries use these planes. the Republic of Korea Air Force (ROKAF), for example, uses the American F-16 Fighting Falcon and the Northrop F-5 to protect itself from possible attacks from its neighbor. Here are the top ten air force planes that proved their superiority.
10 Lockheed Martin F-35 Lightning II
This is one of the most affordable, lethal and survivable aircraft all over the world. It is also known as the Joint Strike Fighter. It is a small aircraft that has one powerful engine and one seat. It allows the fighter 360-degree vision.
9Eurofighter Typhoon
This plane is a result of cooperation among four countries UK; Germany; Italy and Spain. It is designed and produced by the multi-national company Eurofighter Jagdflugzeug GmbH. There are 400 companies across Europe and more than 100,000 personnel. It has proved its capability during operations in Libya.
8Sukhoi Su-35
These planes are single-seat, twin-engine multirole fighters ones. Its first design was in the 1980s. This aircraft was used to carry Russian air to air and air to ground guided weapons. This is considered as the first non-US fighter with substantial sustained supersonic cruise capability.
7 Boeing F/A-18E/F Super Hornet
This is twin-engine carrier-capable multirole fighter. It can work with  complementary systems such as US Air Force F-22, F-16, F-15, B-1 and B-2 aircraft. It is used in carrying air-to-air missiles and air-to-surface weapons. It has five external fuel tanks where fuel can be carried.
6 Dassault Rafale
Its manufacturer Dassault Aviation described it as "omnirole" fighter. It is a twin-engine aircraft. It can perform many tasks including deep strike, air sovereignty and reconnaissance. It is equipped with latest avionics and smart sensor systems. It carry air-to-air and air-to-surface missiles and anti-ship missiles.
5 F-15E 'Strike' Eagle, United States of America
It is considered as the backbone of the U.S. Air Force due to its range, persistence and weapons load. It can be used in air-to-air or air-to-surface operations. The USAF said, "There are no plans to replace the F-15E for the foreseeable future."
4 Su-30MKI (Flanker-H)
It is also called Flanker-H. It is a heavy aircraft that has a long range. It is equipped with two Al-31FP turbojet engines. It represents the backbone of the Indian Air Force. It includes thrust vectoring control and canards. It has a 30mm Gsh-30-1 cannon that has 150 rounds of ammunition.
3Saab JAS 39 Gripen
The first appearance of this aircraft in the skies was in December 1988. It was developed by Saab, Saab Microwave Systems (formerly Ericsson), Volvo Aero Corporation, Saab Avitronics and FFV Aerotech. It has many advantages including high range and fuel saving.
2Lockheed Martin F-16 Fighting Falcon
It is a single-engine, multirole fighter. It uses the latest technologies to carry out many tasks. Almost 26 nations own this kind of aircraft. It was used in many combat operations  in Iraq, Afghanistan and Libya. It is the first fighter to use fly-by-wire flight controls, relaxed static stability, high-g cockpit, bubble canopy and variable camber wings.
1Focke-Wulf Fw 190
This aircraft was used during World War II. It was designed by  Kurt Tank in the late 1930s. It was made in Germany. It can carry 20 mm cannons in addition to two 13 mm machine guns. Its nickname is 'Würger'.
These are the top ten stars that fill the sky to provide light and security for the people of the whole world and lead all nations towards progress and prosperity.