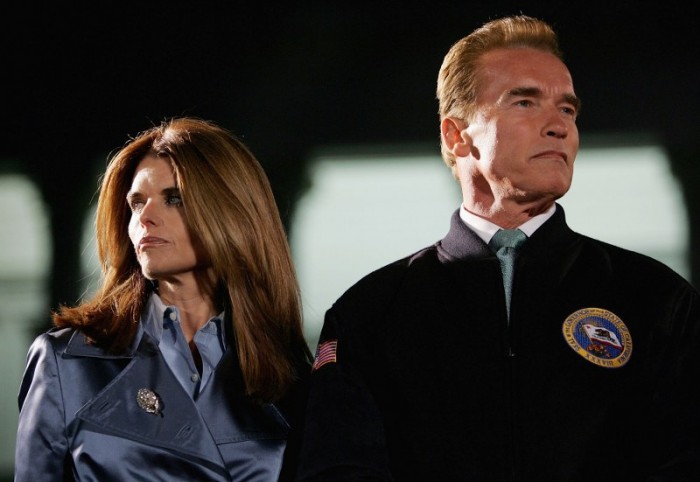 There are a lot of ups and downs in our life. The divorce is one of these downs in life. The divorce of the rich people is a big disaster; as it costs them too much. The divorce is a difficult and a costly battle between the celebrity working to retain as much of their wealth as possible. In this list, you will find 10 of the most expensive celebrity divorces.
10 Rupert Murdoch and Wendi Deng, $ 1.8 million
Rupert will appear twice in this list; as he married Wendi Deng, his second wife. When Murdoch aged 68, he married Chinese-born Wendi Deng, who is a recent graduate of Yale School of Management, and a newly appointed vice-president of Murdoch's STAR TV. But, this couple divorced after 13 years of marriage. This marriage cost him $ 1.8 million.
9 Arnold Schwarzenegger and Maria Shiver, $ 250 million
Although they were a perfect couple, Arnold Schwazenegger and Maria Shriver, announced their divorce in July of 2011 because of arguing about their fortune and a lot of misunderstanding. Arnold Schwazenegger was forced to give her the half of his fortune. This divorce has cost him $ 250 million according to California Law. But, thanks to her own wealth, she didn't need this money.
8 Irina Malandina and Roman Abramovich, $ 300 million
When the wife of a Russian business tycoon wants divorce because of the suspicion that her husband is in love with 25-year-old Daria Zhukova and he cannot cover up this relation as Daria gave birth to his sixth son, Aaron Alexander in 2009. Irina Malandina is bound to seek a large amount of money in the divorce settlement. This divorce made him fork over $300 million to his now ex-wife.
7 Robert and Sheila Johnson, $ 400 million
Wealth can be sometimes a sever cause for the breaking down of a long life relation. And this is what happened in the case of Robert and Sheila Johnson. This couple shares not only the personal life but also the career but the professional differences become personal differences. This couple has achieved a great success by working together. Unfortunately, in 2000, they have announced their divorce. Sheila has received $ 400 million at the end of the divorce settlement
6 Mel Gibson and Robyn Moore, $ 450 million
One thinks that after living 30 years and having seven children, this couple will live together forever. Unfortunately, this couple has broken marriage's relation. Moore was awarded $ 450 million, but Mel has taken prize for her by the divorce settlement.
5 Craig McCaw and Wendy Petrak, $ 460 million
This couple also has announced their divorce in 1995; because of personal differences. Since Petrak is a very wealthy man, he has paid a large amount of money because of this divorce, which cost him $ 460 million. So, he becomes not only a single, but also a 460 million poorer because of the breaking down of their relation. So, every man should think carefully before taking a dangerous step such as divorce.

4 Steve Wynn and Elaine Pascal, $ 741 million
This is not their first divorce, but it is the divorce for the second time; as they divorced in 1986 but remarried again in 1991.  Also, this divorce cost Steve Wynn a lot of money because; he is a rich man. This man is famous for building large hotels such as The Mirage. When they have divorced, Elaine received $ 741 million.
3 Rupert Murdoch and Anna Maria Torv, $ 1.2 billion
After his first marriage from a Scottish-born cadet journalist working for his The Daily Telegraph Sydney newspaper, in 1999, the pair divorced after 32 years of marriage, and having four children. Anna Murdoch received a settlement of US$ 1.2 billion in assets has taken from the marriage. But, is it the suitable prize for 32 years of marriage?
2 Bernie Ecclestone and Slavica Ecclestone, $ 1.3 billion
You must thank God for not being a wealthy one; as for most billionaires, the greatest fear in getting married is what the divorce might cost. This couple has announced their divorce after a 20 years marriage and having two daughters. This divorce has cost $ 1.3 billion. So, this divorce is a big catastrophe for Mr. Ecclestone.
1 Alec Wildenstein and Joclyne,$ 2.5 billion
The Cat woman as she is called ;as she is said to have had at least seven face-lifts, drastic eye reconstruction surgery and received collagen injections to her lips, cheeks and chin has fallen in the darkness of divorce from Alec Wildenstein; because of Alec's cheating with another woman. So, she got $2.5 billion immediate settlement from her husband and $100 million each year for 13 years after that. So, it is fair.
To sum up money is not the only important thing in our life, but also love is the most important.