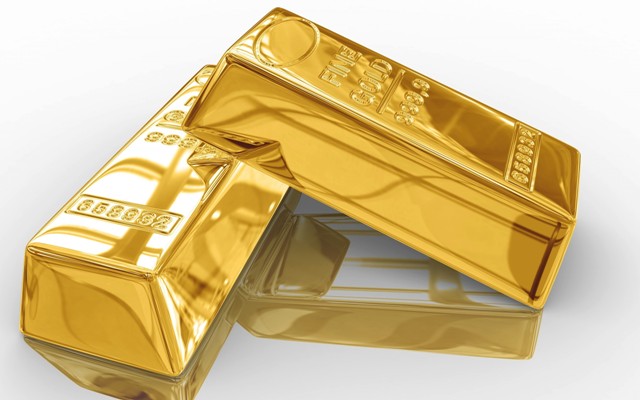 Gold is one of the world's most cherished metals. Because of the great power it possesses, it used to be people's major means of exchanging everything from food to clothes and goods during the ancient times. When money was invented, people did not have something more precious than gold to use in order to create their coins. However, over the years the gold reserve diminished.  So people in charge came up with the idea of using gold as a symbol; for example you can have a piece of paper and know that the bank reserves a certain amount of gold for this specific paper.
Things went on like this and any citizen was able to go to the bank and exchange this paper for gold. Since the depression, however, this idea has become something of the past. Countries in modern times keep printing paper money that has no gold cover. Yes! Read this last sentence again and ponder how useless the money you have in your pocket right now. The tigers of gold industry vary every year, but the following is the latest list of the top 10 gold producing countries; or the ones who will hopefully go economically safe.
10 Uzbekistan – 90,000 kg
Among copper, silver and uranium, gold occupies a very important place in the Uzbek economy. Uzbekistan produces less than one hundred thousand kilograms of gold a year, mostly extracted from mines. In 2014, the Uzbek government made a plan in order to increase its production of gold, the thing that can raise its rank in our list next year!
9 Indonesia – 100,000 kg
The Indonesian gold matters are widely controversial. Like Uzbekistan, Indonesian gold is extracted from mines. The major Indonesian mine, however, which is called Grasberg is problematic. A considerable amount of mercury volatilizes in the air, the thing that is considered toxic for the Indonesian population.
8 Ghana – 100,000 kg
Ghana is the second country in Africa in terms of gold production. It produces around hundred tons of gold on a yearly basis. The sad news is that gold mining as an industry has declined steeply in the country. So we can say that denouncing of the country's old name 'the Gold Coast' was a prophecy that is witnessing its fulfillment.
7 Canada – 110,000 kg
Canada is less fortunate for not having a big number of gold mines. Spanning Alberta, Nova Scotia, New Brunswick, British Columbia, Nunavut and Ontario, the number of mines does not exceed 35 mines. The major Canadian gold mine is called the Red Lake and is located in Ontario.
6 Peru – 150,000 kg
Located in Latin America, Peru produces around 150 thousand kg of gold every year. Chucapaca mine, located in the Cusco Region, is the major mine of both gold and silver in the country. The amount of Peruvian gold, however, has been recently reduced due to great consumption.
South Africa produces around 190 tons of gold from its mines every year making it the biggest gold producing country in the whole of Africa. It is said that all this started with a diamond discovered on Orange River banks in the 1800s. Since then South Africa has made its way towards gold excavations.
As the fourth gold producer on a world level, Russia is able to produce around 200 tons of gold every year. However, Russia is ranked by Forbes as the "biggest buyer of gold" in 2014. It adds also that there is a global concern that Russia will make use of this gold to raise dollar and euro exchange rate.
As one of its major industries, U.S. produces every year around 237 tons of gold that come mainly from mines in Nevada. Bald Mountain, Betz-Post, Borealis and the Gortez Gold are the major mines in the Nevada state. The Nevada mines alone have more than 8000 tons of gold as a reserve which represents %75 of foreign reserve.
As the world's second producer of gold, Australia produces around 270 tons of gold every year. The major mines in New South Wales, Queensland, South Australia, Tasmania, and Western Australia allow the country to make more than 15 billion dollars a year.
In the last few years, China was able to double its production of gold to produce nearly 355 tons of gold every year and become the number one producer of gold on a world level. The major Chinese gold mines are located in Shandong Province where the majority of the country's gold comes from. Although China is ranked here as the number one producer of gold, it is highly ranked on the list of the consuming gold to be number one consumer of gold.