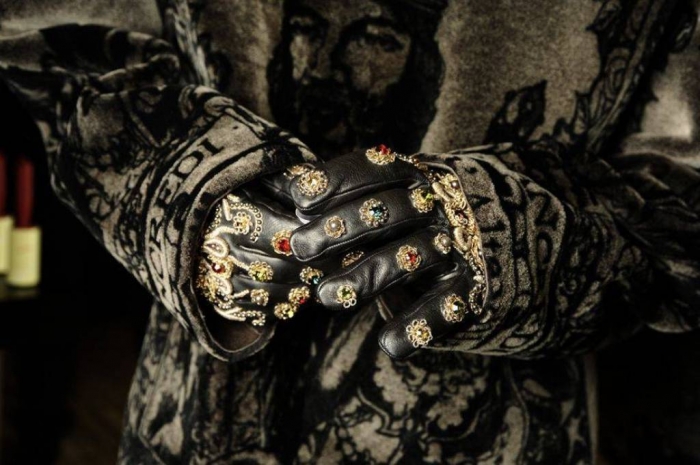 Fashion
Top 10 Stylish Gloves Trends in The World
Gloves are not worn for just covering our hands and protecting them from the surrounding conditions such as the extremely cold weather. They are also worn for accessorizing our hands and increasing our elegance. Wearing gloves for men is more functional than it is for women as it is rarely used by men as elegant accessories that complement what they wear. For women, wearing gloves enhances their elegance and plays a great role in forming their fashionable look. Wearing gloves is also considered for some women as a necessity especially on formal occasions even if it is not in winter or cold weather. It does not matter whether you are going to wear your gloves for a functional purpose which is protecting your hands or as elegant accessories that complement what you wear because in both cases you will need to know the latest gloves trends that are presented for the upcoming seasons. To help you to discover more about the new gloves that are presented for the next year, we present to you the following top 10 gloves trends in 2015.
If you are looking for elegance and want something that keeps your hands as warm as possible, then you can opt for elbow length gloves which provide you with a classic and fashionable look that is eye-catching. Elbow length gloves are also considered to be the best choice for evening occasions in different seasons to make you more feminine. If you do not like the idea of wearing long gloves and feel that they are uncomfortable for you when you wear them, then there is no problem as you can opt for short gloves which are not less impressive than those chic long gloves.
Do you still feel that you are not comfortable and your fingers are not free? You can opt for another choice which is mitts that can make your fingers freer and allow you to easily use the touch screen of your mobile phone. What you do not know is that mitts have not recently appeared and they were even created before gloves which makes them perfect for you if you like wearing different items which are inspired by retro looks.
Are you bored with the traditional designs of gloves that you usually see and wear? Forget about them and go for the new gloves. There are creative and innovative designs that are presented for the new year and appeared in different fashion shows of famous fashion houses. There are modern and unprecedented touches that are added to the new gloves to modernize them.
Do you want to give your hands a luxurious look? If it is yes, then it is your chance to do it in the upcoming seasons as you have ornamented gloves which are created in a unique way to show their luxury. They are decorated through using golden textures and are adorned with jewels for more luxury. This fascinating and eye-catching type of gloves is one of the most noteworthy trends that you are going to find in the upcoming seasons and it is also ideal for evening occasions.
Whether you are going to purchase plain gloves or those which are patterned and printed, you have to make the right choice through selecting the pair of gloves that matches what you wear and suits that occasion that you are going to attend and do not forget that the material and size of your gloves are also essential to make your hands comfortable.