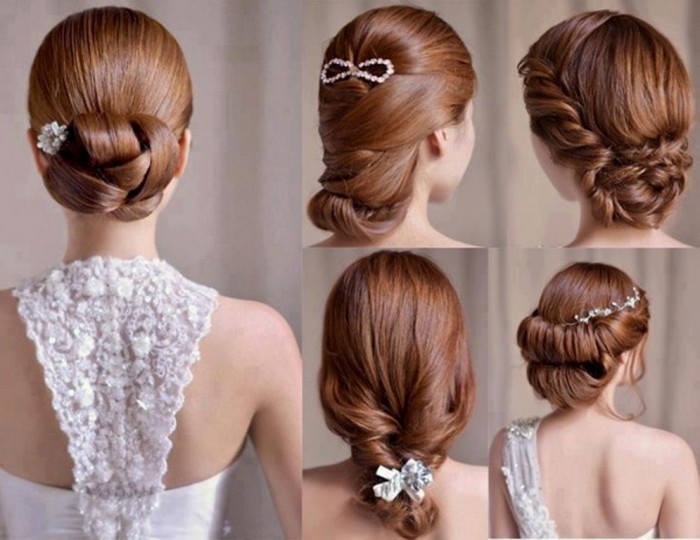 We always talk about the wedding dresses and that it is very important to be careful while purchasing your wedding dress, but what about the other requirements of your wedding such as your hairstyle. There are many beautiful hairstyles that are especially presented for brides to increase their beauty on their special day. These hairstyles are always renewed to make the bride fashionable and to suit the design of the wedding dresses that are presented in new creative ideas every year. Finding a catchy hairstyle does not necessarily mean that you can choose it for your hair on your wedding because it may come to be unsuitable for the length of your hair or even for the shape of your face. You have to choose the most beautiful hairstyles that you like and try all of them to decide the best for you before your wedding day to make sure that you will look gorgeous.
There are different wedding hairstyles such as braids, curly and other hairstyles that are formed according to the length of the hair. Some of the hairstyles are only suitable for the brides who have long hair while there are other styles which require short hair and this allows you to choose what suits you on your wedding.
You can accessorize and beautify your hair through wearing hair accessories that are incrusted with diamonds and pearls or these floral crowns that are made for brides to make their hair catchier. Make sure that you choose your hairstyle early enough before your wedding in order to be able to make the right decision and it will be better for you to ask others such as your friends and family about their opinions to make use of that.