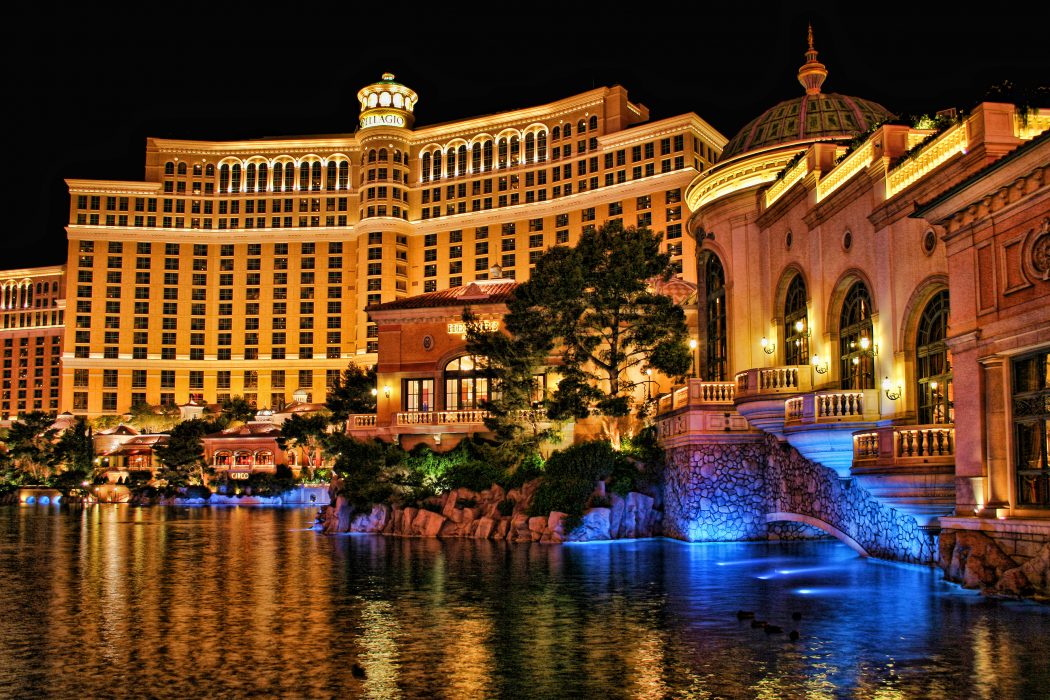 Travel
Top 10 Biggest Hotels Around the World
A hotel is a place that has rooms in which people can stay especially when they are traveling. In addition, it is a place that provides food, lodging, and other services for paying guests. You will find variant facilities from a basic bed and storage for clothing, to luxury fully furnished rooms. Moreover, larger hotels may provide extra facilities for their guests such as: swimming pool, business centre, childcare, conference facilities and social function services. That is why, the bigger the hotel is the more luxury the room will be. In the following article you will be provided by a list of the top 10 biggest hotels around the world.
10 Bellagio:
Bellagio is a luxurious hotel, resort and casino that is located in Las Vegas, United states. This hotel is one of MGM Resorts International hotels. The design of the hotel was fully inspired from the Lake Como town of Bellagio in Italy which is known for its elegance. One f Bellagio notable features is an 8-acre lake that includes the Fountains of Bellagio, which is one of the largest dancing water fountain. The original tower of Bellagio, has 3,015 rooms distributed in 36 floors. While, the Spa Tower has 33 floors and contains 935 rooms.
9 Caesars Palace:
Caesars Palace is a AAA Four Diamond luxury hotel and casino that is located in the United States. It is situated between Bellagio and the Mirage. The Palace was established in 1966 and it is inspired from the Roman Empire designs. If you went to the hotel you will find various statues and columns. Caesars Palace that is owned and operated by Caesars Entertainment has 3,960 rooms and suites distributed in six big towers. Moreover, the hotel has a variety of restaurants to please the taste of all guests.
8 Aria Resort and Casino:
Aria Resort and Casino is a luxurious resort and casino that is located in Las Vegas, United States. The hotel is consists of two curved glass and steel high rise towers adjoined at the centre. Since its opening in December 2009 the hotel has gained huge fame and success for its elegance and beauty. The hotel has two towers one has 61 floors while the other has 51. Furthermore, Aria has 4,004 guest rooms and suites, 16 restaurants, 10 bars and nightclubs, and a casino.
7 The Ambassador City Jomtien:
The Ambassador City Jomtien is a huge resort that is located Jomtien Bay, near Pattaya in Thailand.  The Ambassador is one of the biggest hotels that you can ever see, it is built on 160,000 m2. It includes five buildings that each contain from 150 to 2,000 suites, and the total number of rooms is more than 4,210. Moreover, the Ambassador has eight restaurants along with several bars and nightclubs, and a fitness facility that is said to include the largest swimming pool in Asia.
6 Luxor Las Vegas:
Luxor Las Vegas is a hotel and casino that is located in Las Vegas, United states. Just like Bellagio, Luxor is owned by MGM Resorts International. The hotel consists of 30 storey with the total of 4,407 rooms that are highly furnished and modernized, as well as 442 suites. The hotel is designed to be similar to the shape of the pyramid and it was named after the city of Luxor in Egypt. It is worth mentioning that Luxor is considered as the fifth largest hotel in Las Vegas and the seventh largest in the world.
4 Sands Cotai Central:
Sands Cotai Central is a casino resort that is located in Macau, China. Cotai Central has a total of 6,000 rooms and suites from various hotels such as: the Conrad, Sheraton, St. Regis and Holiday Inn brands. Moreover, there are two casinos, the Pacifica casino and Himalaya casino. It is worth mentioning that Sands Cotai Central is owned by Las Vegas Sands Company.
3 The Signature at MGM Grand:
The Signature at MGM Grand is a condo hotel and another hotel that is located in Las Vegas. For your knowledge, condo hotels mean high-rise buildings that are developed and operated as luxury hotels, and they are usually situated in major cities and resorts. The Signature at MGM Grand is the third largest hotel in the world and the second in Las Vegas. It consists of three identical towers; each has 38 storey and each tower hold 567 fully furnished units.
5 Izmailvo Hotel:
The Izmailovo Hotel is a big hotel that located in Izmailovo District of Moscow, Russia. It consists of four big buildings that include about 5000 rooms. Though Izmailovo was mainly built for the 1980 Summer Olympics, because then Moscow didn't has enough hotel rooms, it is now one of the biggest hotels around the whole world.
2 The Venetian Resort:
The Venetian Resort Hotel Casino is a five diamond luxurious hotel and casino resort that is located in Las Vegas, United States. The Venetian hotel consists of 36 stories with about 4,049 rooms, 3,068 suites, and that makes it the second largest hotel in the world according to the number of rooms and largest hotel in Las Vegas.
1 First World Hotel:
First World Hotel and Plaza is located in Genting Highlands, a hill resort in Malaysia. Though it is only a three star hotel, it has set the Guinness World Record for Largest Hotel in the World with a total of 7,351 rooms. Since its opening in 2006, First World Hotel has received more than 35 million guests from all over the world. In addition to its huge number of rooms, there is another feature that distinguish this hotel, and that is how colourful It looks from outside.