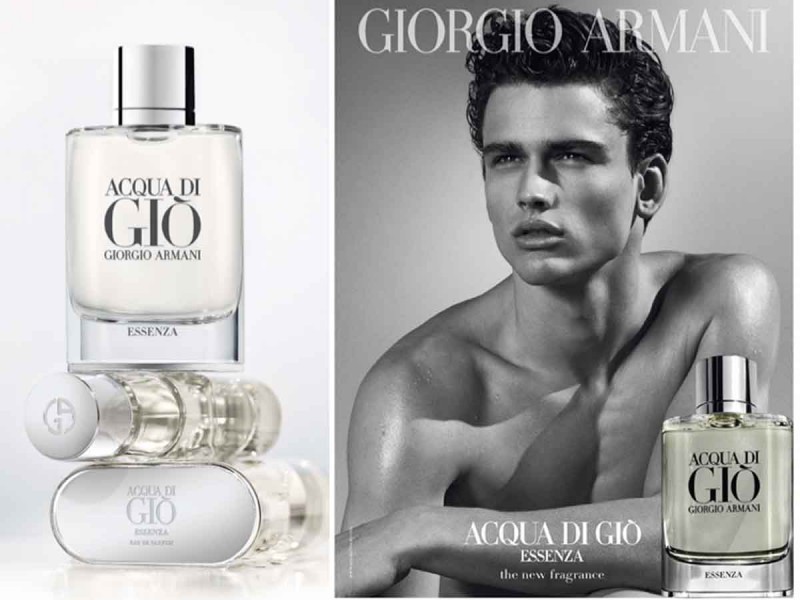 Lifestyle
Top 10 Best Old Men's Fragrances That Still Working Today
Sometimes men tend to pull some looks and styles off, so they resort to classic outfits, fancy watches and fragrances that work wonders. We have to admit that sometimes strong fragrances precede your entrance. Do not forget that sometimes people mark you with your own scent so why don't you wear fancy perfume that will complement your look and style? All you have to do is to opt for fancy fragrances that speak for you and suit your taste and personality.
Perfumes are quite similar to footprints; they are bound to leave marks that hint that a man with a great sense of fashion has passed and blessed us with his aromatic presence.
Here are top 10 best old men's fragrances that stand the test of time!
10
Blenheim Bouquet by Penhaligon's
Named after one of the noblest homes in England Blenheim Palace, the fragrance resembles the place. Both relate to elegance and nobility. The fragrance has proven that it could stand the test of time as it was created in 1902. The Penhaglion's fragrance contains fine components of musk as a basic component, lavender, lemon and lime, black pepper and pine. Sometimes men head to Blenheim Palace and please their nostrils with aromas of pine and black pepper. You can purchase the 50-ml bottle for £75 and the 100-ml bottle for £98.
Order here from Amazon (with discount)!
9
L'Eau d'Issey by Issey Miyake
L'Eau d'Issey by Issey Miyake mainly relies on a combination of citrus and spice. It mainly features fines components like yuzu, lemon, tarragon and bergamot. Such fragrance is meant to enchant our mind and soul and take us on a wild but serene flight to another world of fantasy and imagination. It was created in 1994 by French Jacques Cavallier, who is known as the winner of the François Coty Prix. You can purchase L'Eau d'Issey by Issey Miyake eau de toilette spray 4.2 oz Tester for $49.99.
Order here (with discount)
.
8
Colonia by Acqua di Parma
Acqua di Parma was a small business in Parma in 1916. They first launched Colonia using all the finest components at that time to introduce this classic outcome of a perfume. Colonia finally reached its peak in the 30s and 50s, when A-list celebrities decided to catch on and wear this fine perfume. Acqua di Parma expanded its product range over the years, but nothing comes close to Colonia, one of the world's classic men's fragrances. Its aroma conveys freshness and tenderness. Thank God it is available on
this Amazon page
.
7
Givenchy Gentleman
The perfume features scents of tarragon, cinnamon, leather accord, Texas cedar, Bergamot, Vetiver, Patchouli, Sandalwood, Carnation, amber and Tonka bean.
The special perfume has gained a reputation as a fragrance that radiates with manhood. The reputation behind such seductive notion goes back to the scent that has potentials to have any woman swoon. Many men opt for Givenchy Gentlemen for romantic dinner and dates. Givenchy guarantees the touches and aromas that can render your date perfect and alluring, but you have to show your brightness, intelligence, and strong character to win your lady's heart. You can purchase the perfume on Amazon. Order
here
!
6
Chanel Pour Monsieur
Pour Monsieur was launched in 1955 by Henri Robert and distributed across the globe under various names. After 34 years, the perfume kicked off in the late eighties under the name Pour Monsieur, but the formula of Chanel has never been changed since it kicked off in the mid-fifties. The fragrance combines two different elements: modernity and sublimity. It goes with chic young men who head to work in fancy suits as well as older men who still hold onto grandeur. You can check the pricing and order
here
!
5
Aramis by Aramis
Aramis is a fragrance made by Estée Lauder in 1964. Aramis was distributed and released in 120 countries. It is composed of cumin, jasmine, amber, gardenia and sandalwood.
Fragrance historian Roja Dove has described it as "an incredibly refined and distinctive fragrance" that is "as much of a legend as the hero it was named after." Aramis combines the essence of being vintage and the tendency to keep up with modernity at the same time; it is a formula that many perfumers did not manage to attain. Do not forget to purchase it on Amazon. Order
here (with discount from Amazon)
!
4
Vetiver by Guerlain
First launched by Guerlain in 1958, Vetiver by Guerlain gained fame and popularity over the years. Apparently, the top-notch fragrance was in demand so it got recreated and repackaged in 2000. The version of the fifties was known for its authenticity and richness of manhood and masculinity. However, the modern version fills the room with warmth and freshness. So, the vintage version is groundbreaking, but the modern version takes you on a flight to an imaginary world that you have never seen before. It has a base note of citrus (infused with some floral notes) and they are mixed with slight notes of vetiver, oakmoss and tobacco that render the aroma distinctive compared to any other perfume. Luckily, you can order it
here
!
3
Acqua Di Gio by Giorgio Armani
When you smell the cologne, you will please your nostrils with elements of citrus. Let's call it the Scorpio scent, as it is mysterious yet warm. It seems so far away, but once you love and believe in it, it gives you power and comfort. As an intense and seductive perfume, men whose ages range from 20-50 opt for it.
Do you still recall the Scorpio simile? The perfumers who created Acqua Di Gio Armani believe it conveys the scent of the Medetrianina sea; as it gently clutches onto bergamot and marine elements to fulfil the final formula. You can order it
here
!
2
Oud Wood – Tom Ford
Oud Wood was just made for you and your sense of masculinity. The cologne can allure and capture female's hearts' once the scent approaches their nostrils. How won't the scent capture their hearts when it contains sandalwood and vetiver? Not only do these top-notch notes render your aura classic, but notes of Tonka bean and amber intertwine to create this marvellous outcome.
When men reach their 30s and 40s, they tend to opt for more mature and classic looks, that's why Out Wood by Tom Ford is always on their dressing table for formal events and meetings as well as casual outings. You can purchase the perfume now
here
!
1
Eau Sauvage by Christian Dior
Perfumer Edmond Roudnitska blessed us with the release of Dior's Eau Sauvage in 1966. Little did Roudnitska know that his perfume would make a top-notch trendsetter for men throughout the past fifty years. Such fascinating formula has wood as a base with fine notes of lemon and rosemary infused with spicy lavender to produce this masterpiece of a perfume. French Actor Alain Delon's pictures and autographs were featured in the advertising campaign a few years ago. Thus, such gestures ensure us that the
perfume is a masterpiece that demands to be considered and to be put on the top
of the list of the best men fragrances that fills the room with warmth, authenticity and masculinity. Order
here (with discount from Amazon)
now!
Thus, here are ten of the finest and the fanciest fragrances in the world of perfumes. As we said, men get elegant and seductive by the look and personality. Moreover, their perfume choices contribute in framing their presence and elegance.