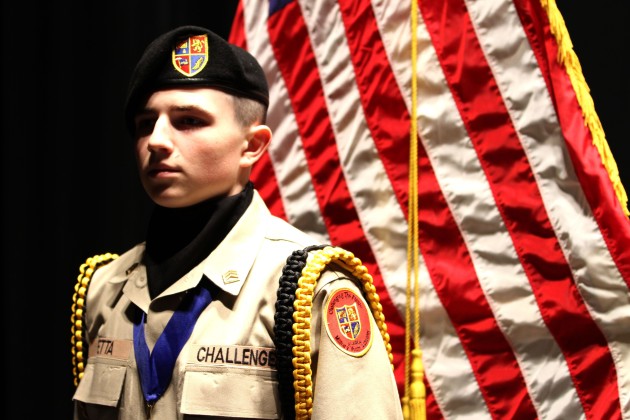 Education
Top 10 Best Military Schools In USA
Education is a main part in achieving any personal success. There are institutions of a higher learning which will fulfill this purpose. Knowledge, discipline and honor are desired traits that need to be developed. These qualities are developed by the traditional academic curriculums. Here in this list, you will see ten of these institutions in USA specially for the military.
10 Valley Forge Military:-

It is an academy and a college in one place for a secondary and post-secondary school in the same time. It is built in 1928; and is located in Wayne, Pennsylvania. This academy gives the instruction for young men in grades 7-12, Because of the small number of students; the school has very friendly atmosphere. In this academy, students must live on campus and committed with daily routine like: breakfast, cleaning their rooms and attending academic classes until lunch then complete their mid-afternoon classes.
9 US Merchant Marine Academy
This academy is very important for the international commerce as it is the main source for transporting goods across the world's waterways. It was built in 1942 for the purpose of transporting goods. And it is a federal service academy that trains its students for military service. It is located at Kings Point, New York.
8 US Coast Guard Academy
This academy is located in New London, Connecticut. It is the smallest of five federal service academies. The merit is the base of the admissions standards of this academy. This academy has the highest number of women amongst the service academies. Students of this academy wear uniforms at all times and follow a very strict routine. So, It is one of the best military schools.
7 The Citadel
This academy is located in Charleston, South Carolina and it was established in 1842. It is known for the military program for the cadets. Students of this academy have a lot of training classes such as: the leadership training and the normal academic classes. This school graduates very perfect students who can excel the field they are going to work for and because of this; it is one of the best military schools.
6 United States Military Academy
This academy is founded in 1802, and it is the oldest of the service academies. In this academy, all applicants must have the nomination of a member of Congress. It is a home for athletic facilities such as: the tennis center and rugby. So, it is a perfect academy for the American students.
5 United States Naval Academy
This academy is located in Annapolis, Maryland. It trains officers for serving in the Navy military service. This academy is known for a very clear motto which is "From knowledge, sea power.". A small number of students can be enrolled in this academy. It is one of the best military schools in the United States.
4 United States Air Force Academy
Air Force Academy trains the students for careers as officers, and it has more than 4,500 cadets, also more than three-quarters of the faculty are officers in the Air Force. This academy has one of the top liberal arts colleges in the country. This academy has a great vision which is that they will excel Air Force services by all of their resources.
3

Texas A&M
It is in Bryan. In this academy, the students climb through four classes of seniority. This academy has more than 1,900 cadets. It has three Army brigades, two Air Force wings, two Navy regiments and two Marine regiments. So, it is one of the best military schools in the United States.

2

Virginia Military Institute
This academy is found in Lexington, Virginia. This institute opens the door for women candidates. It is the oldest military college in the United States and one of the best public colleges in the nation. It has more than 1,400 undergraduates. It offers athletic activities such as: football and basketball. Hence, it is one of the best military schools in the United States.
1 Virginia Polytechnic:-

This academy was founded in 1972, and it has about 2,200 cadets. Before 1924, this academy was only for males, but now it is for both men and women. It is home to the Virginia Tech Corps of Cadets, a separate college within the university. So, it has a very perfect system. Students at this college have the ability to practice several kinds of sports.
In a nutshell, all of these academies are working for the benefit of their country.