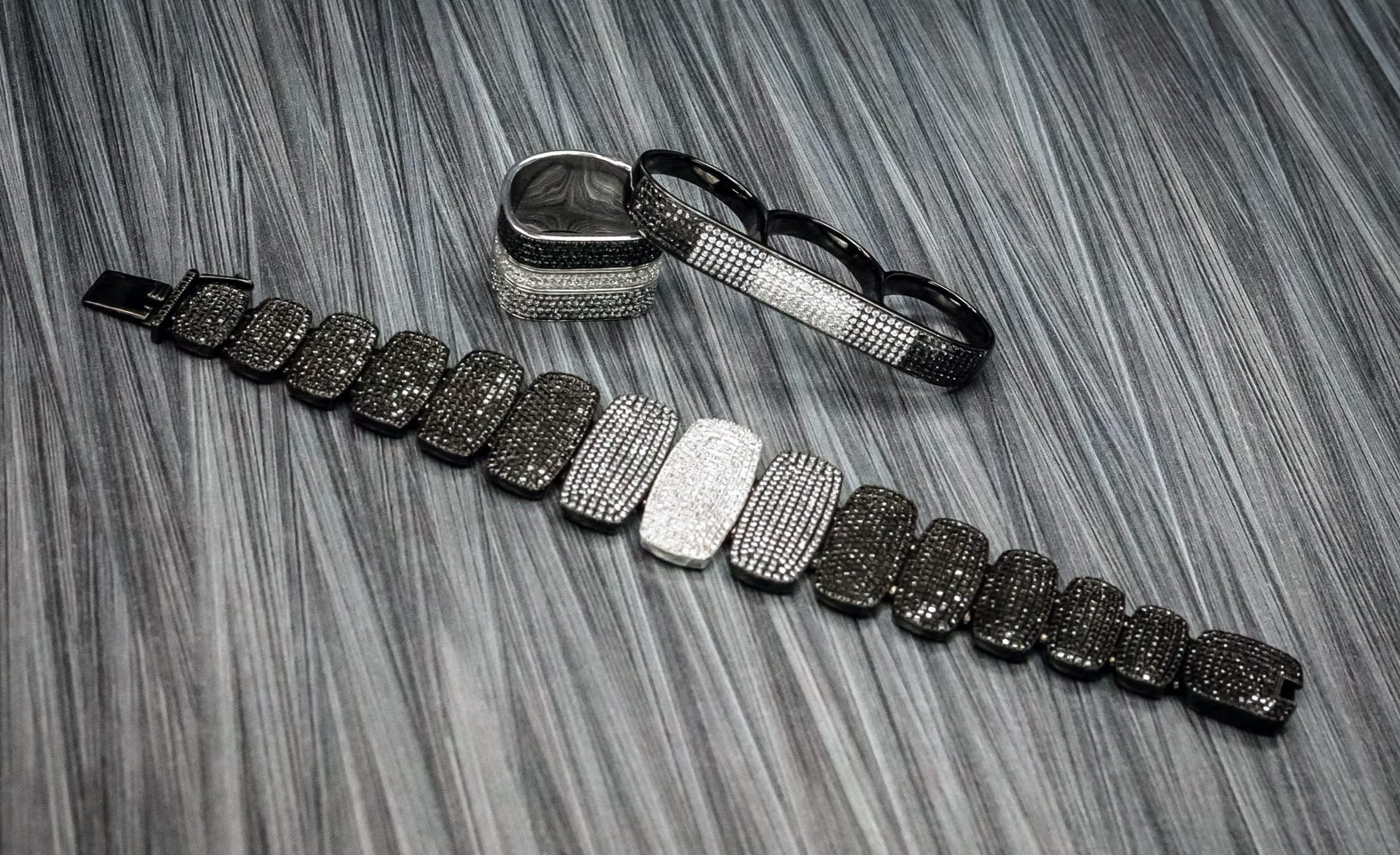 Women are beautiful creatures regardless of their sizes or flaws. However, they are known to always love pampering themselves, taking care of their appearances and enhancing their beauty by using different methods for doing so. These methods may include styling their hair, wearing makeup, and picking up the perfect outfit. On the other hand, the perfect outfit is never complete unless some jewelry is added to brush up the overall appearance.
Consequently, women were the real inspiration for the emergence of the art of jewelry design. It is known as the profession of creating jewelry and designing it in different shapes and forms. It is also considered as a form of art, for it is used to beautify women's appearance. The design of jewelry has remained constant for long years, but it has been developing through the years.
Besides, it is one of the earliest forms of decorations that started more than thousands years ago in Egypt. Before jewelry is about to be designed and produced, some concepts of design get extracted through minute technical drawings. Those details are produced and created by a jewelry designer; the person who is expertized in architectural as well as the practical knowledge of fabrication techniques, composition, and materials. Get yourself familiar with the best and most well-known designers of jewelry around the world. Check them out.
Jacquie Aiche
is a half-Egyptian and half-American jewelry designer whose multi-cultured background granted her a unique and distinctive style, especially that the difference between the two heritages if quite apparent and big. As a consequent, Jacquie has developed a distinctive philosophy in the world of design, merging between the beaten gold and the goddess myths with the Native American gemstones and fossils. Jacquie has paved her way through fame by creating a specialized signature body chain for herself as well as finger bracelets. As a result, Jacquie Aiche's designs have become customized examples for luxurious clues that are combined with a sense of rebellion.
Anndra Neen
is founded by the two Mexican sisters, Phoebe and Annette Stephens. They are two of the best designers who claimed that they have been surrounded by art through their entire lives and that led them to have their own business that is deemed to be a personification of their ultimate responsiveness to the production of jewelry and accessories. They define them as the modern form of heirlooms. They inherited their love for art and belief in the power of jewelry from their grandmother, Annette Nancarrow; who was an artist and a jewelry designer herself too. Moreover, the two sisters' work has a great variety that is stemmed from a lot of different cultures, including the Japanese Wabi-Sabi, Bauhaus graphics, Mexican ancient techniques of metal production and antique European styles as well. Their products are all made out of metals that are mixed and combined together, resulting in a unique outcome. What is more interesting about their work is the fact that each piece has its own luxurious and personal touch for their goal is to make every woman who purchases their jewelry to feel like it was made specially for her. Their work is a symbolic manifestation of the stories of their lives that include people they love, the objects they create, and the different stuff that helped them in seeing the world a better place.
8

HIYA Designer Jewelry
HIYA designer
has become a popular brand for producing different kinds of jewelry that are quite perfect for an evening out. They have different kinds and forms that can be freely used for weddings and other life events, making you look as fascinating as ever with the least effort. They have established an online shop where you can purchase any kind of jewelry out of a pool of collections that includes modern, bridal, vintage jewelry. Besides, you can your favorite design customized perfectly for you with any metal you prefer.
AS29
is owned and founded by Audrey Savransky; a Belgian fine jewelry designer. AS29 is deemed to be one of the coolest brands that are out there specialized in creating fun stuff for women to wear. Interestingly, the name of the brand was inspired by elements in the periodical table, presenting the initials of the owner combined with what she believes to be her lucky numbers. The design of her jewelry is dominated by a playful vibe that attracts women to buy and wear them.
6

Aurélie Bidermann
Aurélie Bidermann
is a French jewelry designer who founded a house of jewelry back in 2003 and has given it the same name of hers. During her childhood years, she loved to modify her mother's jewelry by putting her touch into their appearances; as a result, her parents always took her to Parisian art galleries and antique shops where she used to feed her passion. Aurélie studied Contemporary Art and earned a degree in gemology- the science of gems- so she was already aware of what she wants and went after it. Aurélie Bidermann's collection witnessed a great success, motivating her to open other sale points and her work was supported by celebrities and famous figures who were mesmerized by her exceptional designs. Some of the celebrities who were famous for being great supporters of Aurélie's work are Sarah Jessica Parker, Kate Moss, and Liv Tyler, giving more credibility to her brand.
Ariel Gordon
was formerly a Hollywood advertiser who created red-carpet events. In 2009, she decided to launch her own brand, giving it the name Ariel Gordon Jewelry. Not only did Ariel has an eye for details while designing her exclusive collection, but she also aimed at creating the kind of jewelry that never go outdated- the perfect piece that can be worn forever and always transitioning along through your wardrobe changes. Her brand has witnessed a great success in a very short time; above and beyond, it has been supported and worn by so many beautiful celebrities, including Selena Gomez, Jennifer Hudson, Jessica Alba, Charlize Theron, Jessica Biel, Kate Winslet, Beyonce, Drew Barrymore, Olivia Wilde, Jennifer Lawrence and a lot more. Having her brand being featured on some of those widely known celebrities has given it great credibility and trust as well. Ariel Gordon was lucky enough because she has gotten her brand get advertised by several celebrities without even asking. On the other hand, her collection has been featured in a handful of popular magazines like Elle, Vogue, The Wall St. Journal, Flare, US Weekly, InStyle, and more.
Her brand has become popular for the fact that it is made with high quality and the finest materials. It shows Ariel's commitment toward her pieces, making sure they are produced in the finest way ever. Ariel gets her inspiration from the beauty of raw materials and she tends to see beauty in almost everything, including bright colors, the clearance of the sky, and by traveling and seeing new people as well as new places. She reflects all of these beautiful things in the details of creating her jewelry, using silver, diamonds, and precious gemstones.
4

Keepsakes by Reem – Designer Jewellery
Keepsakes
were established back in 2010 by a jewelry designer called Reem. Keepsakes is a line of fashionable jewelry that is dominated by classy appeal as well as subtle womanliness. The philosophy of the brand is craft precious as well as semi-precious gemstones, diamonds, pearls, crystals and more, creating a distinct production of jewelry. Keepsakes became famous for breaking the limits of the trends, providing us with more far-reaching collections of classy jewelry.
3

Noorjahan Jewels Designer Jewelry
Noorjahan Jewels is an elite brand that produces handmade antique as well as jewelry that is plated with vintage gold. They are known for importing most of their selective jewelry from Turkey and India, producing the trendiest designs that will never seem to be outdated.
Hamna Amir
is one of the most popular and the best jewelry designers and entrepreneur out there. Hamna established a brand with her very same name. The brand has been around for almost seven years and it is known to be the symbol of femininity, showing an exceptional collection of jewelry that represents grace, classiness, and versatility. Hamna's goal is to enable her brand to offer unique styles of jewelry. As luck would have it, she makes this possible by using the purest forms of gemstones, metals, and bold pieces; above and beyond, she is always keen on making her passion clear through every piece.
Hamna Amir's main philosophy is to produce a revolutionary piece made by combining a handful of heavenly stones with figurative beauty; hopefully, such a combination will enable the customers to experience the beauty of a superb and exquisite jewelry piece. She has succeeded in delivering this experience to a wide range of customers in different places, especially that she always ensures that her customers are satisfied with her exceptional products.
1

Ayati Designer Jewelry
Ayati Designer Jewelry has been around for seven years. These years have shown an exceptional experience in the industry of creating jewelry; above and beyond, Ayati gained popularity in a quite short time for almost being the only traditional brand in designing jewelry among all of the other brands in this industry. The collections that are produced by Ayati are always representing versatility and elegance, providing the customers with an incomparable experience.
The point that makes Ayati Designer Jewelry one of its kinds is the fact that their pieces are collected from a wide range of different cultures, representing their cultural impact in each and every piece, ranging from the Turkish to the Egyptian impact. As a result, it became suitable for everyone. The quality and craftsmanship have been the front position of Ayati's process when it comes to creating special jewelry pieces.