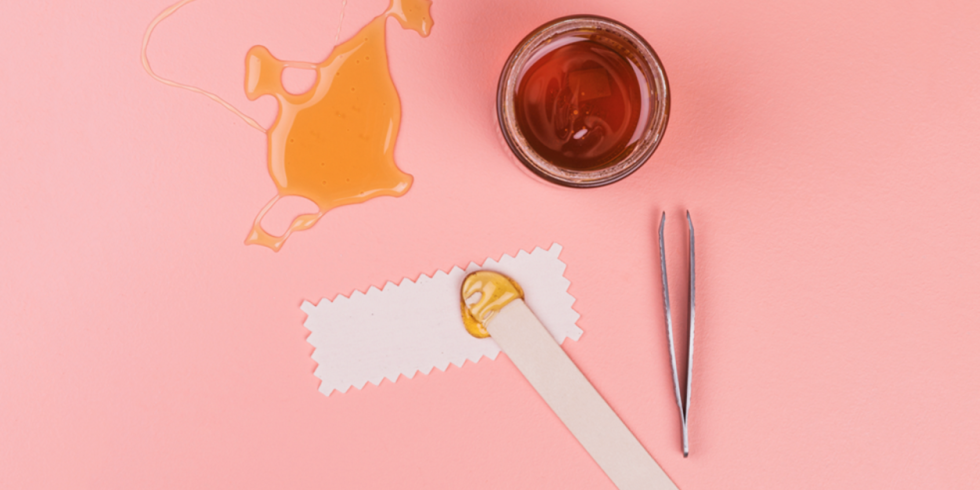 "Beauty Comes at a Price"

Almost every woman will relate to that well-known quote, for being beautiful is not always as easy and simple as it may seem to others. We do not mean that all women are not naturally beautiful, of course, they all are, but we are stating the fact that women spend a lot of time working on enhancing their beauty; styling their hairs, doing their nails, exfoliating their skins, wearing makeup, plucking their eyebrows, and constantly shaving their legs and arms. Do you know that constantly doing all of this stuff is so painful and time-consuming? But still, this stuff can make women extremely happy, leaving them loving themselves, even more, when they see that look of amazement in people's eyes; it boosts their self-confidence and that is actually what everyone needs for passing through a rough patch.
Confidence can actually make you feel better about yourself, besides; it helps in making you think more positively and look at the bright side in everything in life, instead of just immersing yourself on a couch and allow yourself to be depressed. This might sound a bit exaggerating, but it is actually true and it has been proven by a lot of psychological studies that confidence is an essential key to having a happy and positive life. Well, going back to our main point; it is true that being pretty all the time is not easy, but women still enjoy the process, BUT there is only one thing that all women would agree on; removing your body's hair is never fun or easy, but it is still an important part of being beautiful by having a smooth and nice-looking skin. The hair on women's body was never perceived as attractive at all, but there are a lot of nice products that can help you get rid of all the unwanted hair with the simplest ways ever. Check them out:
10 HairOff, Hair Remover Mitten, 3 in 1, Cucumber Melon Scent, 3 Pack, $5.58
HairOff, Hair Remover is a natural treatment that has made an appearance to make all the other conventional methods of hair remover vanish. Just as it is able to provide you with the smooth silky skin that you want, it can also provide a great happiness, for it does not contain any artificial scents that cause irritation and will not leave your skin covered in itchy bumps. Actually, all of those outcomes became something of the past.
Hair Remover Mitten is characterized by giving your skin that smooth-looking without you having to endure the pain resulted from the hairs getting removed from their roots like waxing used to do to you and it will not also give you that itchy feeling you get after shaving with a razor because this is how it simply works; it is actually a mitten that you brush your unwanted hair in circular motions, alternating between clockwise and counterclockwise, and the hair will automatically fall off.
How long you keep on massaging the area from which you want to remove the hair depends on how thick your hair is, so if you are a little too hairy and have thick hair, you need to be more patient for getting the desired results. One more thing that these wonderful mittens do; they exfoliate your skin while you massage the unwanted hair away, removing all the dead cells off of your skin and revealing a whole new layer, above and beyond, the formula of this mitten contains SilCoat which helps in slowing the rate by which the hair grows, making you enjoy a longer period of time with a nice smooth skin.
It is available for $5.58.
9 HairOff, Facial, Cream Hair Remover, $6.43
HairOff facial cream is one of the best brands that produce amazing hair removal products and that is why it did forget that you might have some hair on your face, so Cream Hair Remover was made just for that purpose with a gentle formula that suits the thin skin on your face.
It is a cream that is designed to help you quickly get rid of the hair that exists on your upper lip, cheeks, and chin. What is more, it comes with a brush applicator that aids you in applying the cream precisely to where you want the hair removed without causing a mess. This cream gives you the results you want in a time as short as only four minutes as it works by dissolving away the hair. The cream has a delightful scent, but unlike those harsh chemical smells, it does not cause any irritation, leaving the skin silky and hair-free. It is also safe to use by people who have sensitive skin.
It is suggested that you try applying a small amount on an area and leave it for a whole day, just to test how your skin will react to it.
8 HairOff, Instant Eyebrow Shapers Kit, 34 Piece Kit, $3.66
It seems like HairOff has taken care of every inch of your skin including those little hairs right above your eyes. Instant Eyebrow Shapers Kit has saved you both the time and the pain that you have to endure while plucking off your eyebrows with a tweezer. It is not only about the pain that you feel while getting your hairs removed, but it is also about the headache that you get after you are done due to concentrating too much on getting accurately shaped brows. All of this suffering is already gone with Instant Eyebrow Shapers Kit.
The Kit consists of 18 sets of shapers for both the bottom and the top along with 16 rectangular shapers that help you precisely shape your eyebrow in just a matter of seconds. All you need to do for having a flawlessly shaped brows is to place one of those tiny strips on the area you want to remove the hair from, either above or below the brows, and then rapidly peel it off and get rid of those annoying hairs, either the tiny or the thick ones, and enjoy a nicely shaped eyebrows. It costs $3.66.
7 Palmer's, Cocoa Butter Formula, Hair Minimizing Balm, $3.92
Palmer's, Cocoa Butter Formula, Hair Minimizing Balm is not exactly a product that is used for removing your unwanted hair, but it is just as important as removing your hair is. It is a balm that actually moisturizes the skin, but that is not exactly its main function; the main function is to minimize the amount of the hair that grows back by slowing down the process, helping to keep your skin smooth and silky for a longer time. For getting the results that you desire, apply this balm every day for two times on the days right after you remove the hair. It is available at a price $3.92.
6 Palmer's, Cocoa Butter Formula, Facial Hair Remover, 1.7 oz (48 g), $5.06
Here is one more product from the well-known brand, Palmer's; it is Cocoa Butter, Facial Hair Remover. It is a cream that effectively removes the unwanted hair on your face with the simplest and easiest ways possible, besides; it does not contain any fragrance, so it does not cause irritation to the skin or make it feel itchy. Its formula, like the Hair Minimizing Balm, is made up with Cocoa Butter that intensely moisturizes the skin and keeps it smooth as well as free from any unwanted hair. It could be used to remove hair from any part of your face except for the eyebrows; you are strictly advised to refrain from using this cream anywhere near your eyes.
All you got to do is squeeze some amount of the cream into your hand and brush it over your skin in a thick layer then wash your hands and leave the cream on for a few minutes, but make sure not to exceed 10 minutes. After that, wash your face thoroughly to remove the cream and the falling hairs off of your face and enjoy a soft skin.
5 Parissa, Brow Shaper, Mini Wax Strips, 32 (16 x 2 sided) Strips, $7.99
Parissa, Brow Shaper is a set of wax strips, mini ones, that are used for shaping the eyebrows in two simple and easy steps; place the strip over or below your brow and then rapidly peel it off and here you go. You can easily shape your brows in a very short time with less pain and ditch the painful usage of tweezers.
Purchase those mini wax strips for $7.99.
4 Parissa, Natural Hair Removal System, Hot Wax, $7.99
Parissa is providing you with one more fascinating product that you can use for removing the unwanted hair, but this time, it is not limited to your brows, in fact, it includes your face and your bikini area; yes, the most painful part. You can use this wax by heating it, but not too much so you do not burn your skin, apply it evenly over the area you want to remove the hair from, and then peel it off. That is it. You do not have to go to the salon anymore and spend a fortune for having a smooth skin, but actually, you can get the same results in the comfort of your own home and for $7.99.
3 BikiniZone, Creme Hair Remover, For Bikini Area, Sensitive Formula, $6.15
Bikini Zone Creme is specially made for your easing the pain of removing the hair off of your lady part, for it is the most painful area out of all your body parts. The cream is gentle on the skin and it contains green tea as well as aloe to moisturize your skin, make it soft, and avert your skin from getting irritated.
Before you use the cream, trim your hair until it is short and close to the surface of your skin, so the cream is able to penetrate easily and remove the hair, making it fall out. Apply the cream to your lady part and let it sit for a few minutes, not exceeding 10 minutes, then wash it off. You can get this magical cream for $6.15.
2 Moom, Hair Remover, with Tea Tree Oil, Classic, $13.92
This hair remover is organic & 100% natural, so it guarantees you a smooth skin that is free of bumps and itching. You can use it on almost all of your body parts including your underarm, legs, face, and bikini, besides; it is safe to use for all skin types including the sensitive ones. Just make sure you do not overheat it, so you do not get to burn your skin.
1 Moom, Natural Wax Strips, $6.94
Moom has another effective product for hair removal; Natural Wax Strips.
They are ready to use wax strips that are easily used by pressing them over the area which the unwanted hair exists and then peel it off. It can grant you a skin that is smooth and hair-free for a long time, up to 2 months. It can also be used anywhere at any time.
The kit also contains a finishing oil to use after you are done.