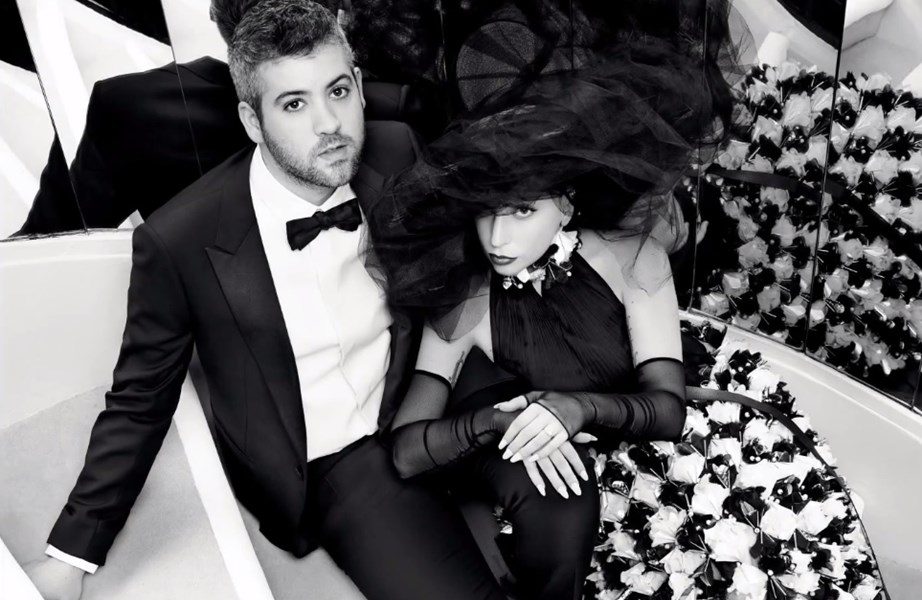 Art
Top 10 Best Fashion Stylists in The World
10 Petra Flannery
Petra Flannery (46 years) is the owner of School of Style with two large establishments in New York and Las Angeles.
She is associated with styling the A-class and most Hollywood celebrities. Her clienteles includes the likes of Emma Stone, Gwen Stefani, Megan Fox, Amy Adams, Claire Dane, Maria Sharapova, just to mention a few.
She started her styling career while modelling at the Elites Modeling, where she discovered and harnessed her creative asset.
She and her works are popular topics in leading fashion magazines including GQ, Nylon, Vogue, Zack and Instyle providing a formidable dominance in the styling industry.
9 Christina Ehrlich
Christina Ehrich is associated with the styling of the Hollywood famous personalities. Her styling accessories include jewelly, bags and shoes.
She has been recently been busy styling the models and actresses for the red carpet and the Oscar awards. Her clientele comprises the likes of Julia Louis-Dreyfus, Margor Robbie, Juliana Magulius, Martha Stewart, Allison Williams, Seth Meyer, Malonie Diaz, Penelop Cruz, just to mention a few.
Her styles are evident during the awards fashions commentaries and the fashion blog comments on the celebrities hairstyles, necklaces, bracelets, and bags and shoes.
She does body styling and makeup as well as wardrobe makeover.
8 Fabrizio Crispino
Fabrizio Crispino is a young aggressive Italian designer and fashion stylist. He specialises in women's fashions and accessories.
7 Jana Jurcenko
Jana Jurenko is the proprietor of the Mona Fashion. Mona Fashions deals will all the ladies designer clothing with Czech and Slovak design theme. However, she is an international force to be reckoned with in international design.
Her popular designs are splashed over the leading fashion magazines like Eva, Emma, Le Femme, Woman, Instyle and M.ONU.
6 Amy Lizabeth Amstar
Amy Lizabeth Amstar runs a design house under the name Amy Amstar. Based in South California, it handles all fashion projects within the United Sates and all over the world, with a presence in major European cities.
Her works include styling talents, designs degrees, creativity, photography, acquisitive jewellery and fashion editorials.
He clients include upcoming models and celebrity figures like Brooke Burke, Lisa Venderpump, Erika Christene, Carman Electra and supermodel Lissela Montenegro.
Her fashion statements have found their way to over half the top fashion magazines in the United States and Europe. Her works have been featured in  Le Book, LA Times, Beverly Hills Lifestyle, Genlux magazines, us weekly. For European fashion prints, her styles are prominent on Amica – Italy, Prestige International magazine – France, and Petra- Germany.
Her designs have been correctly described as timeless fashion impact statement.
Micaeler Enlanger is a renowned fashion stylist working on all aspects of fashion and styles. The firm contracts massive designer fashion projects for Red carpet. In addition, the do fashion editorials, advertisements and film-making on fashion matters.
For Red Carpet fashion designs. Their styles have been used by prominent and upcoming models and celebrities. They include Jared Leto, John Boyega, Lupita Nyongo, Michelle Dockery and Hillary Swal amongst other high-flying celebrities.
Their fashion editorials are found in all major fashion magazines. The contribute to ICON, GQ, Variety magazines, Lucky magazine, Vanity Fair, Essence Magazine, Rhapsody, Elle and Modern Luxury.
Fashion statements adverts have been made for Ivanka Trump Jewelleries, L'Oreal, NY& Co., Pea in the Pod, Leg Couture, Love Gold and Weatherproof.
Short fashion films have been produced for L'Oreal, Common NBA, Proactiv Plus, Showtime, Intel Ultra, Booktrack and NBC – the Feast.
Brandon Maxwell specialises on ready-to-wear women fashion apparels. His background and affinity to women have made him a fashion expert. He is based in New York and all his designs are produced from there.
His main focus for designer wear is mainly on craftsmanship and elegance. He has in his stock designer collections for every season. Currently, he is promoting his summer collection.
His venture into fashion is no accident. He helped his grandmother design ladies clothing during his teenage years. For studies, he opted to do photography. During that period he met and worked with design eccentrics like Deborah Afshani.
He has designed for Lady gag, Kate Hudson, Gwyneth Paltron, Uma Thurman, Reese Witherspoon, Jennifer Lawrence. Most have retained him as their persona fashion stylist.
3 Laria Urbinati
Laria is a major design house producing men's clothing and women's dresses. It also undertakes media publicity and fashion advertisements.
Men clothing comprise of designer suits, cardigan/jackets and trousers. Ladies wear comprise design flowing evening dresses, gowns, pant suits, floral prints and summer cotton casual wear.
Laria Urbinati has set time to campaign for the restoration of the environment. He is active in One Tree Initiative which promotes the planting of trees and protection of the fragile ecosystems. His other scheme, Project Greenlight also seeks to promote environmentally sustainable lighting system – energy saving project. He is also involved in the fashion awards ACM which he promotes.
2 Giacomo Gasparro
Giacomo Gasparro is a renowned fashion stylist based in Italy. He emigrated from Italy and set designer studio specializing in women's clothing. He has taken major fashion projects and his designs grace the cover pages of the majority of the leading fashion magazines.
His designs include flowing evening wear, special events wear, embroidery and light floral designs. Apart from designer clothing, he sells complementing accessories to fit his dresses. These include earring, necklaces, bracelets, and rings. His favorite materials for pieces of jewelry are ruby, oyster, pearl and gold.
He has dressed several celebrities and models.
1 Jessica Paster
Jessica Paster is a well-known fashion stylist. With over 20 years experience in styling and fashion business, her experience counts to non-other.
He fashion gravitates around three distinct stylish designs.
Feminine floral dresses christened Osman
Ultra edge black leather clothing known as the David Kom designs
Classic Red colour called Prada
During her 20 years tenure at the peak of style and fashion, she has seen a lot of evolution in the styling and fashion industry. Amazingly, she had remained focused and ahead of the trends. She has a shoes line known as JustFabs.
She is the preferred fashion stylist for the perennial Golden Globe show strong contenders including Emily Blunt, Cate Blankett, Miranda Keer, Leslie Mann.
Undoubtedly, these are the Top Ten fashion trend-setters known to the world. Anything stylish and fashionable must mention most of their names.