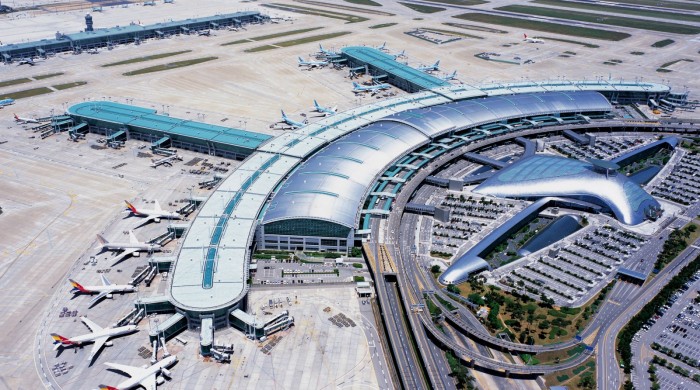 Travel
Top 10 Best Airports in the World
Airports are associated in our minds as a passage to traveling. For some, it is a symbol of freedom, for getting rid of a place they do not like to the one that is hopefully better. There are also others who use it once or twice a week or even on a daily basis. Those people who travel a lot sees in airports the things we do not. They may look for the amenities of the airport affords. What you might look down upon as luxury, they may appreciate it because it satisfy their needs. As you would care to have a pool, spa, and a place to rest in your house; people who travel a lot do care about these facilities as well. Thus, airports around the world compete among each other over who will afford best service and facilities for users. The following is the top ten of them:
10 London Heathrow Airport
In the west of London lies one of the best and busiest airports in the UK. It is used by 90 airlines all over the world. It has five terminals along with the cargo one. To detect strange properties the passenger may have, the airport uses a full-body scanner technology. Passengers find security staff helpful, and they find it easy to get flight information and move around using public transports.
9 Vancouver International Airport
The Vancouver airport, located in Richmond, Canada maintained an international record for many consecutive years. In 1989, Vancouver was the first airport to integrate a volunteering system, known as "green coat ambassadors", that helps passengers around the airport.
8 Zurich Airport
In Zurich, Switzerland lies one of the largest airports in the world that connects the whole city. Zurich airport is unique in the services it offers. Skymetro is the airport's underground train that fastly carries the passengers to their destination. They also can pay for their luggage been carried to where they want.
7 Beijing Capital International Airport
The main airport in Beijing, China deals with nearly 80 million passengers every year. Langham Place in the Beijing airport is one of the world's best airport hotels.
6 Haneda Airport
Haneda airport is one of two major airports in Tokyo, Japan. 90% of the airport's flights depart and arrive on time. It is unique for its cleanliness and easy shopping, no wonder that it is known as a domestic airport.
5 Amsterdam Airport Schiphol
Schiphol is the major airstrip in the Netherlands. It is unique for the means of entertainment it offers to passengers like the massage, poker at the casino as well as a library.
4 Hong Kong International Airport
As the major airport in Hong Kong, it is operated by the government of Hong Kong and has one of the biggest terminal buildings in the world. It is the best airport in cleanliness, shopping, and dining.
3 Helsinki International Airport
In Finland, the Helsinki airport is special because of the amenities and means of relaxation it offers for travelers. The passengers themselves are able to suggest ideas for what they want as a relaxation area, how they like it to be, and what they want in it. Then they are asked about their feedback.
2 Seoul Incheon International Airport
In South Korea, the Seoul airport is known for its good customer service, something that is praised by travelers themselves. Seoul Incheon Airport takes care of the small details that offer comfort to passengers. For example, armrest-free seats are offered in a good number near passengers.
1 Changi International Airport
For many years in a row, Changi International Airport got the accolade of being the best airport in the world. As passengers always appreciate the amenities, the airport offers many of them among which a free city tour!