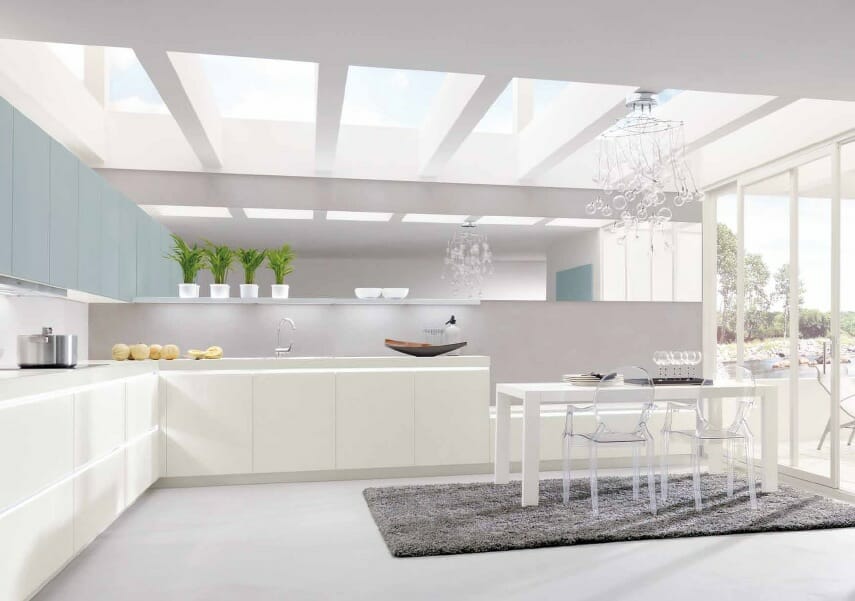 How To & Tips
Tips and Tricks to Keep Your Kitchen Sparkling All the Time
The kitchen is one of the most used spaces in one's home because breakfast, lunch, and dinner are prepared and served in it. So, it is used all day long. Due to this, sometimes if proper attention is not given, it becomes rusty and oily. In short, the kitchen loses its sparkle very soon.
Certain tips and tricks can help in keeping the fresh look of kitchens alive. Also, to keep it look organized. These tips are:
1

Keep Your Sink Area Clean

You must try to keep your sink area clean just by cleaning off the dirt and other food particles. This can be done easily with the dishcloth, that you can wash after cleaning by using a dishwasher. Take a bathroom standing rack and put the dish clothes on it. It helps you keep your sink area neat and clean. Also, keeping these clothes neat and clean after using them to clean off your shelves can really give a nice look to your kitchen. It makes everything around it looks fresh.
2

 Keep the Sparkle of Your Microwave

The way you can keep the sparkle in your microwave is just by gripping few paper towels and put a few drops of liquid dishwashing soap or even a small amount of bath bombs liquid on it. Now, put it in your microwave and turn it on for 5 minutes. Meanwhile, you can clean other parts of your kitchen. After the microwave beeps, go and do a quick wipe throughout the microwave. What actually happens is that the towel helps in removing any stuck material on the floor or walls of the microwave. It will keep it clean, shiny and pristine. This simple trick can be done every day or every few days.
3

 Keep Stains Away from Coffee Maker

As coffee is made multiple times a day, that is why the coffee pot starts looking dirty and untidy. It loses its sparkling crystal-look very quickly and starts giving a dingy look. You can keep these stains away from your coffee maker by putting few cubes of ice into the pot, sparkle some salt and some slices of lemon. Now just shake the pot around for few minutes. This practice will take away all the dirt from it and gives back the sparkle to it.
4

 Keep Your Kitchen Appliance Crevices Clean

For the cracks and crevices, you can use a thin wooden stick from your grocery store to remove the dirt from the places that are otherwise not easy to clean. The dirt that is stuck in the crevices of your appliances can be easily removed to give them a complete look. It is perfect for getting that dirt out and make them look clean and fresh.

Given above are some of the very small and important tips and tricks that one can easily use in the kitchen to maintain the sparkle of it as it was at the start.